SAVE THE DATE: Fourth of July Parade will return in 2022
---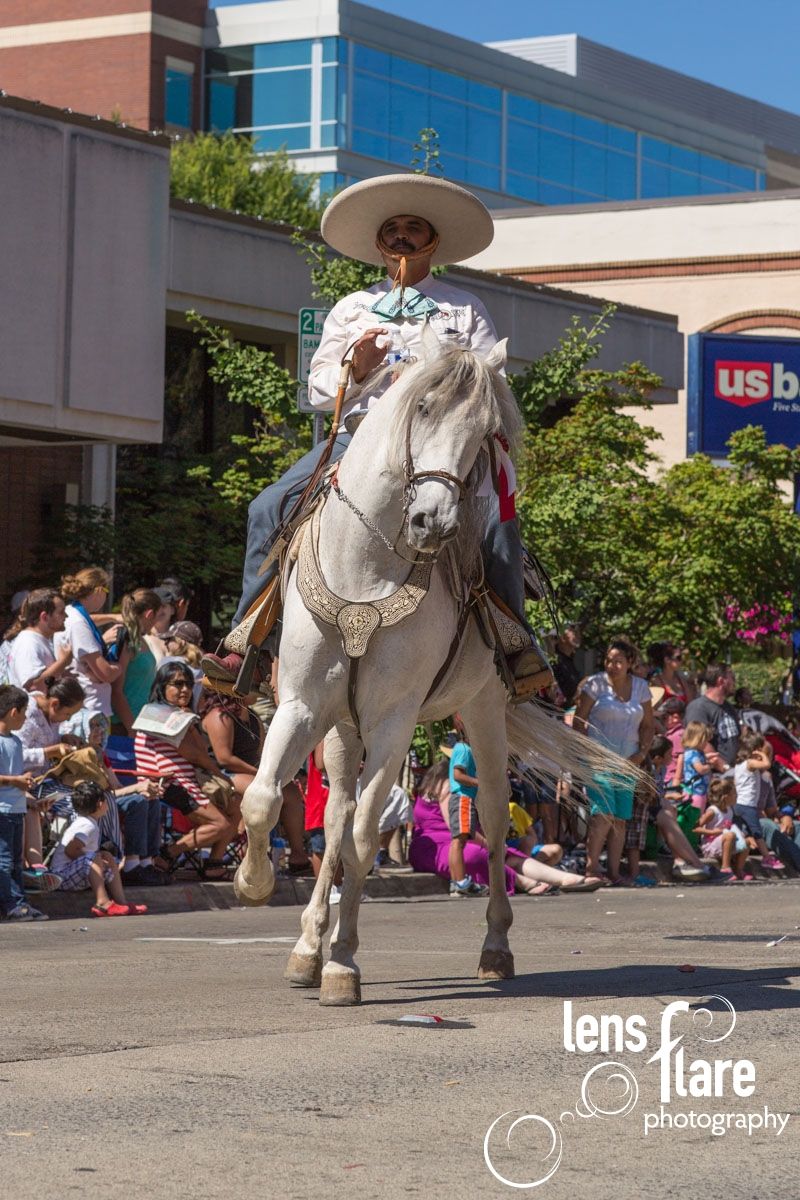 Monday, July 4, 2022 will see the return of one of Hillsboro's longest traditions in Historic Downtown!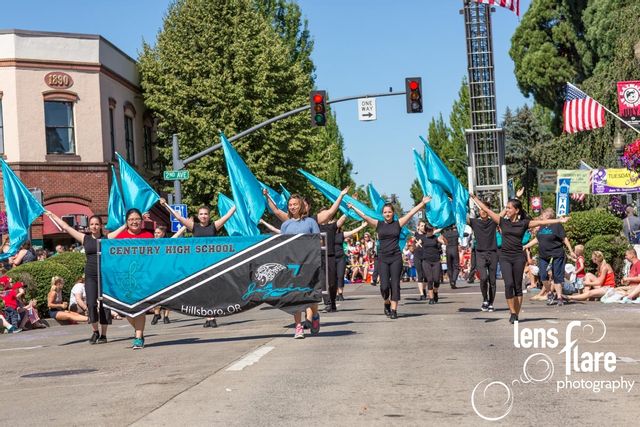 The Hillsboro Rotary will host the 2022 Fourth of July Parade, with support from the City of Hillsboro, Hillsboro Downtown Partnership, Washington County Chamber of Commerce, and a multitude of volunteers. The parade kicks off at 10:00 am and wraps up between noon and 1:00 pm.
The parade has long been a cherished tradition for people across the region, welcoming tens of thousands to line the streets of Historic Downtown Hillsboro to watch dozens of parade entries entertain pass by. Marching bands, horseback riders, dancers, and the much-loved Interagency Motorcycle Group of Washington County (Their synchronized riding is a delight and signals the start of the parade!).

Our Hometown Heroes will be honored at this year's parade!
The essential workers in our community - nurses, paramedics, teachers, grocery clerks, and more - have been the real Hometown Heroes over the last two years. This parade is meant to honor them!
Bob Rollinger, a Hillsboro Rotary member who has served on its leadership team and is organizing the parade, said he hopes essential workers see the parade as a boost of encouragement and support as the pandemic continues.

"Essential workers have seen the community through the pandemic by putting in extra hours, all with a positive attitude, even while often being short-staffed", Rollinger said.
There's plenty of space for everyone!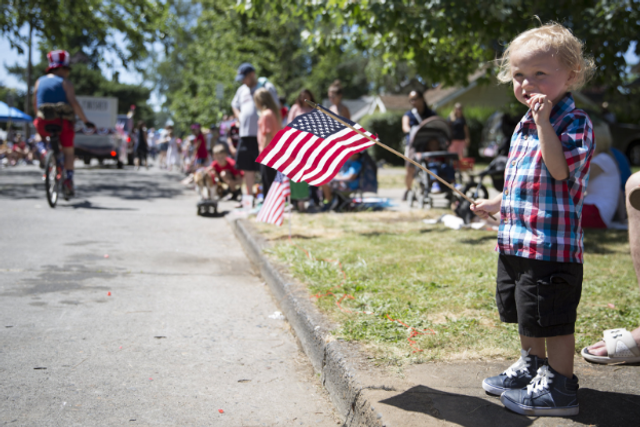 The parade starts at 2nd Avenue and Grant in Historic Downtown, headed south on 2nd. Floats will then turn east at Main Street headed toward Cornell Road. At Cornell, the parade turns north toward Grant. The last leg of the parade heads west on Grant passing Hare Field headed to 2nd Avenue.

There's no reason to reserve your place in advance of the parade date, as there is always plenty of room for everyone. We ask that visitors remember to respect the yards, sidewalks, and landscape strips in front of homes and businesses. It's the responsibility of the property owners and occupants to keep that area safe and clean, so please help them with this. If you are interested in viewing from a crosswalk, spectators are asked to wait until 9:30am when intersections are officially closed to traffic.

If you are riding
TriMet MAX
to the parade, the 8th Avenue stop is the best place to jump off and head north to the route. From a TriMet bus, get off at the
Hillsboro Transit Center
and walk one block north to Main Street. For drivers, there is plenty of parking available in both public and private lots on holidays outside the parade route (the inside is blocked off by 8:00 am). There are large County parking lots along 1st Avenue as well as City lots at 2nd/Washington and 10th/Baseline by the Police station.
Come prepared by packing these items for the event:
- Sunscreen and wide brim hats (for hot weather)
- Waterproof layers (for overcast or rainy weather)
- Folding chairs or blankets to sit on
- A bag for candy (there will be plenty!)