La Guelaguetza at Shute Park - an Oaxacan Cultural Festival August 6th
---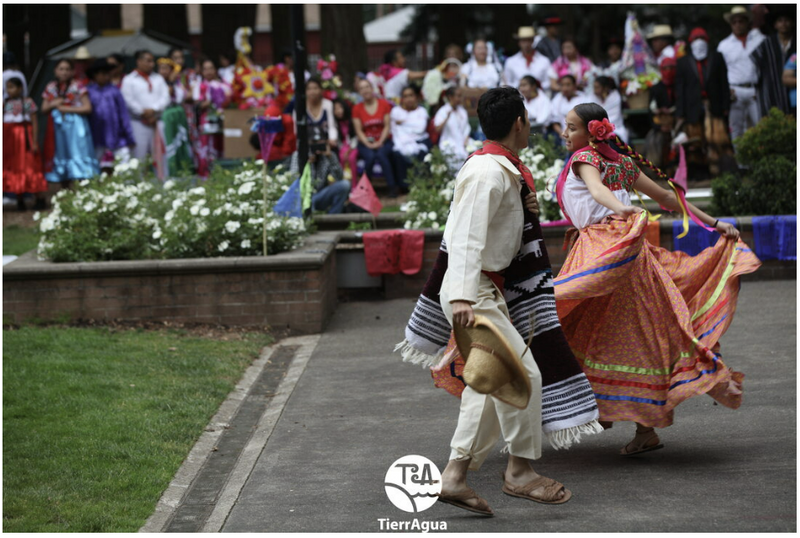 What is a Guelaguetza?
The word Guelaguetza means "offering" in Zapotec, and implies a reciprocal exchange between parties. In the Guelaguetza festival, representatives of the eight regions of Oaxaca, México come together to perform dances specific to their regions in traditional clothing.

La Guelaguetza is a fun free event happening this Saturday, August 6, 2022 from noon to 8:00 pm and it is for the whole community that show cases the growing need and awareness of the indigenous community in Hillsboro. The dances are traditions from Oaxaca, Mexico and it represents the unity of the regions of Oaxaca. TierrAgua, the organization responsible for the event, hope that the community can come out and enjoy these rich traditions while learning how about these cultures.

Representation of Oaxacan food will present by La Tuna from Woodburn who heard of the Guelaguetza and wanted to participate and share the traditional cuisine of Oaxaca. Food vendors from all over Mexico will also be sharing their traditional food as well as shaved ice and an assortment of fruit cocktails.
What is Oaxacan Cuisine?
Many are familiar with typical Mexican cuisine like tacos, burritos, and  quesadillas. But Mexico is very rich in diversity as well as its food. But at the Guelaguetza people can expect to be surprised to see food they have never seen before. For example: 
Tlayudas (Tla-yu-das), which are Mexican street food, a sort of pizza from the southern state of Oaxaca. They are traditionally made with a dinner-plate-sized corn tortilla that's cooked until crispy, then topped with refried beans and a selection of thinly-sliced meats, local cheeses, and crunchy, cool lettuce or slaw
Yique - the central dish in Mixteco, form of pit-roasted, whole-animal barbacoa, traditionally made with goat or sometimes lamb. Presented as a soup or stew, This dish varies from region to region in Oaxaca but it is a must try! 
If you have never been to Oaxaca or always wanted to go this event will give you a literal taste of what to expect from its rich traditions of of food, art, and dance. Come try some tlayudas and enjoy the dances!  
Who is TierraAgua?
TierrAgua, the main coordinator of this event, aims to actively engage indigenous communities from Mexico and Central America in the State of Oregon. TierrAgua has been focusing on creating safe spaces for indigenous communities to come together and share their culture, traditions, and customs for more than three years throughout several projects. They strive for an indigenous philosophy of coexistence and environmentally responsibility. 
Bring a Chair and Enjoy!
Spectators can expect good food and a great time under the trees at Shute Park while enjoying the dances. The chairs will be reserved for seniors or with people with disabilities so if you would like to sit down it is suggested to bring your own lawn chair. It is open field with beautiful view of the stage so you can even bring a picnic blanket. It is a free event so the whole community is welcome to participate in the fun.  
Why Shute Park in Hillsboro?
TierrAgua chose to host this event in a very public location in Hillsboro to grow awareness of racism towards the indigenous community and other needs. La Guelaguetza will serve many functions like showcasing how diverse Hillsboro really is. It also promotes coexistence and the growing need for services like translation and health services towards indigenous communities that may not be able to even speak Spanish. In Oaxaca, many traditions have become commercialized for tourism profits and this is a response to preserve the traditions to the people that created them without making money off them. Showing up to the event helps bring attention to the event at no expense to the community of Hillsboro. While educating the public of these traditions and enjoying the diverse cuisine it has to offer.