Meet Lorelei, HDP's long-term intern, resident artist, Temporium contributor!
---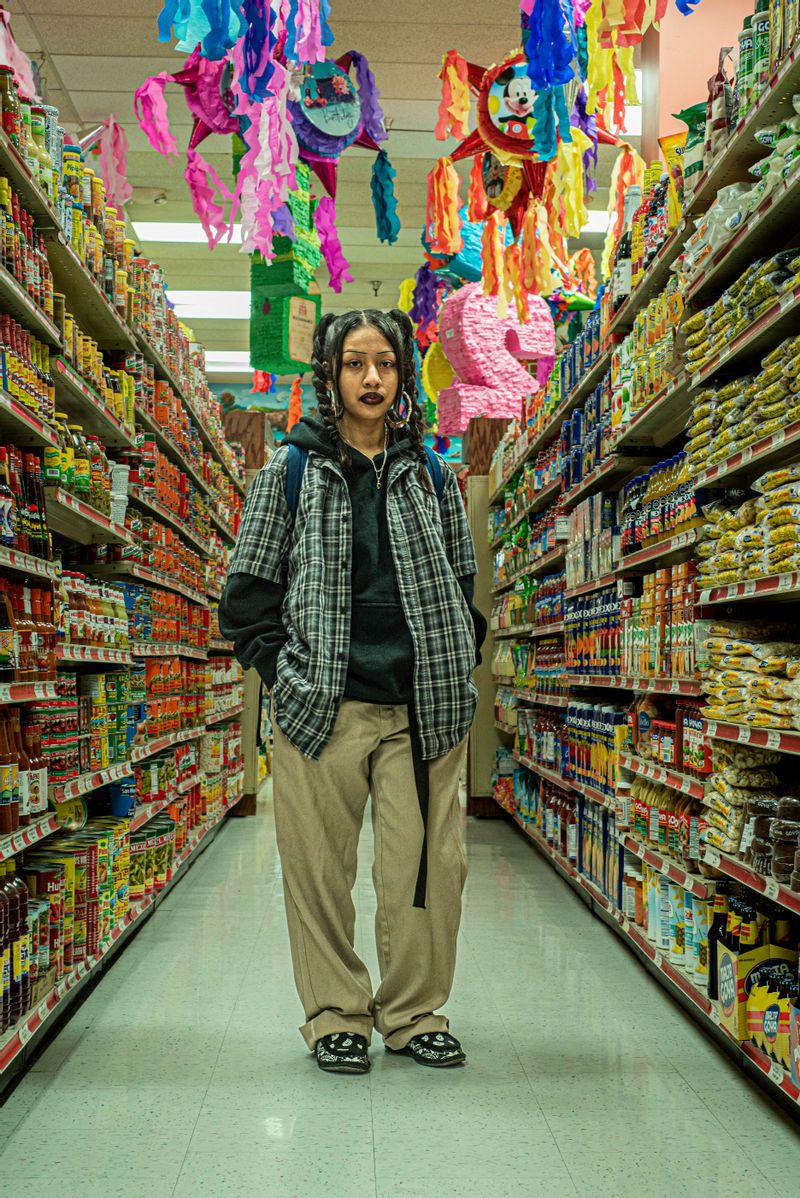 From an artist in our Holiday Temporium to intern.
Lorelei started with HDP as an artist and maker in November, 2021, selling her hand-beaded jewelry and screen-printed goods and stickers. Lorelei got along well with the team and had ambitions bigger than the Temporium, eventually signing on as our intern.
Lorelei says, "I've always wanted to work for a non-profit that was about bettering and doing things for their community," and feels that her work helps to meet those goals.
As for her future, Lorelei's art will take her far. She dreams of becoming a tattoo artist, and hopes that the skills she learns through doing art and interning will set her up for success.
Get to know Lorelei a bit better!
Lorelei's culture is important to her, and her style reflects that. You will often find her at low-rider car shows and other community events and festivals. Her favorite Hillsboro event is the Latino Festival.
Her favorite meal to order at a restaurant is are tacos and agua de pepino. She hopes to someday travel to Greece.

You might remember Lorelei as a vendor at the Temporium, teen market, and other Hillsboro events.
Lorelei is passionate about her small business, and remembers her favorite thing she's done so far with HDP.
When asked what she is most proud of, she mentions the Temporium back when she first started with us. She loves creating products and selling them to people in the community who appreciate her art.
Lorelei hopes her skills learned at HDP will help her future.
When asked what she's learned at HDP has helped her everyday life she says, "Learning how to talk to people and make connections helps me with making connections for my business."
As for us, we are lucky to have Lorelei on the team. She has helped us with many projects so far, from being a friendly face at the Downtown Hive Welcome Desk to her current project working on a public parking inventory for Downtown Hillsboro.