LOCAL OPINION: Local businesses, love 'em or lose 'em
in
Support Local Opportunities
,
Downtown Hillsboro in the News
,
businesses
,
opinion
---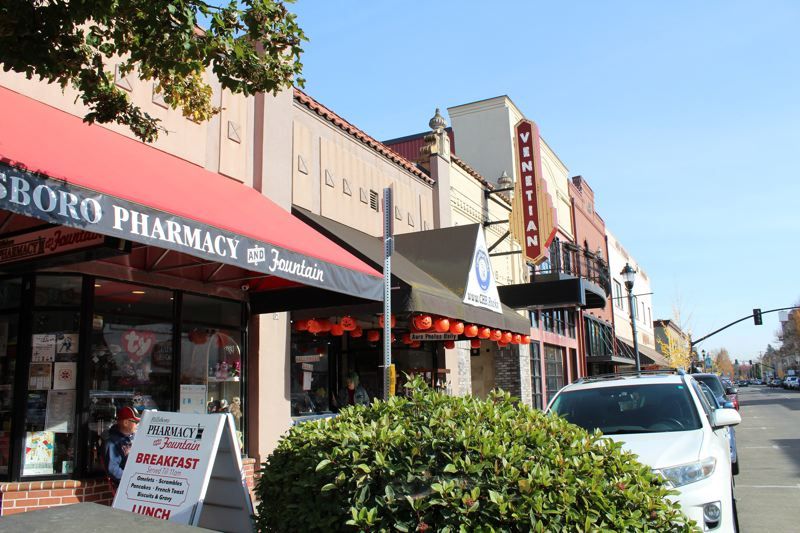 We all like having small businesses around. But without loyal customers, they struggle to compete.
If there's one rule of community journalism we know at the News-Times, it's that people love reading about new businesses — especially when they're local businesses.
As the editorial board for a local business, it's gratifying to see that readers appreciate local businesses. And as human beings who also enjoy shopping and dining out here in the community, it's easy for us to see the appeal, too.
Local businesses are the beating heart of the community. They're what make downtown areas special, from Forest Grove to Hillsboro and beyond. They're what gives our community a flavor — sometimes literally — that you can't get anywhere else.
Everyone likes local businesses — seeing them, reading about them, knowing that they're there. But what people sometimes forget is that those local businesses need their support and patronage.
It's expensive to run a business. (Trust us, we know!) Without customers, small businesses will go away. Especially in the early stages, when it hasn't yet paid off the investment loan that went into starting it and it hasn't yet established a loyal customer base, local businesses are vulnerable. Profit margins may be very slim.
And with the best way to build a sustainable following often being word-of-mouth, local businesses rely on people coming in, having a good experience and telling their friends. With a little money, they can buy ads in the paper or online. With more money, they can expand and grow.
But many small businesses struggle to get to that point. They're competing in a marketplace with not just other mom-and-pop businesses, but regional, national and even international chains.
When John and Jane Jones decide to take out a second mortgage on their home, drain their savings account, take out a small business loan, apply for building permits and a business license, and start that homestyle diner they've always dreamed of owning, they're taking a huge and deeply personal leap. They're staking their livelihoods on a bet that they can offer a business experience that is so appealing, they will be able to hire a skilled local workforce and bring in a steady flow of customers, building their profile in the community and becoming a vital part of the local dining scene.
When, say, the Applebee's corporate office decides to open a new Applebee's in town, they're looking at a market analysis and economic trends. They know how much it costs to open and operate a new Applebee's, and they have a business account set aside for that express purpose. They have a legal department that's dealt with permit and licensing processes in countless cities. And when they move into a new city, they come with an established brand name. For both customers and workers, that's a tremendous boon, since Applebee's is a known quantity. You know what kind of dining experience you'll have at Applebee's.
We've got nothing against Applebee's, or other restaurant and store chains like it. But we're sympathetic to the Joneses. Keeping up with businesses that offer a similar experience but have far more cashflow and other resources and a more established brand is challenging for local business owners like the Joneses.
To compound matters, the Joneses' stake in the success of their business is personal. They're going into debt to achieve their dream, and they hope they'll do well enough at least to just get by.
For many corporations, opening a new location is tactical, a decision motivated by the belief that it will serve as an additional profit center rather than the desire to serve a particular community because of how wonderful it is. For the people it employs to work there, the health of that business location matters, but for the corporate office, it's simply one of many individual investments.
These aren't always things that many people think about. Local businesses provide options, and so do chains. When our kids ask what's for dinner and we don't feel like cooking, and we're deciding where to go out to eat, Applebee's might be one option and the Jones Family Diner might be another, and we're likelier to make our decision based on which dining experience we think we'll enjoy more, rather than based on who owns the business, how much money it has on hand or whether it has additional locations in other cities.
To some extent, that is as it should be — businesses that offer a good experience should attract customers, and businesses that offer a bad experience will lose customers.
But every November, when this page fills with editorials and columns and letters about "Small Business Saturday," "Plaid Friday" and other shop-local initiatives, it's an annual reminder that the Joneses can't keep up without your support.
Then the calendar turns to December, and many of us order presents for our families online, or buy them at the mall or the outlet stores. Then it's January, the holidays are over, and we return to our usual routines, give or take a few New Year's resolutions we're trying to get to stick this time. Then it's February, and business owners are nervously eyeing their balance sheets, wondering what kind of year this will be and whether their budget will hold together.
The numbers bear it out: News-Times readers love stories about local businesses. But if you enjoy having those local businesses here in the community, give them some extra consideration. Show your support for local businesses by giving them your business. When you're deciding between buying from a small business or buying from a chain store, think about your community and which of those shops is more vital to it.
What can you get here that you can't get anywhere else? If you value it, then support it. Otherwise, sooner than you realize, you might not be able to get it anywhere at all.
See the original editorial by the Editorial Board at Hillsboro NewsTimes.