IN THE NEWS: WashCo Bikes asks for donations due to COVID-19 crisis
in
Downtown Hillsboro in the News
,
businesses
,
3rd avenue
,
newsworthy
---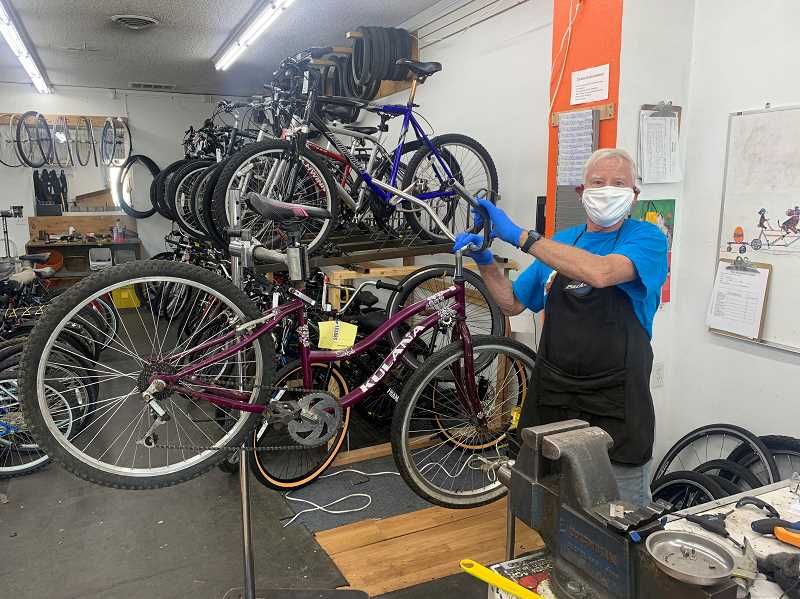 For those looking to get a rid of a bicycle, WashCo Bikes is willing to take it off your hands for those in need.
The nonprofit's mission is to promote bicycling in Washington County through education, advocacy and community. The executive director of WashCo Bikes, Joe Kurmaskie, said the coronavirus has increased the group's need, with less staff being able to help.
"We're facing challenges in that my July and August peak season is happening right now in March and April and May," said Kurmaskie. "So, because of that, I'm reaching out to the public and everyone saying, 'If you have a bike that's just sitting in the garage … we want to give that bike new life.' … We want to give it out to the public, whether it's through our Adopt-A-Bike program or through discounted sales programs."
Bikes not needed for the organization's core programs are refurbished and sold at 137 N.E. Third St. in Hillsboro at a discounted price.
WashCo Bikes then uses the proceeds to pay for the shop, fund summer camp scholarships and help efforts to improve bike safety throughout the county.
"We're a 16-city county wide organization," said Kurmaskie. "We cover everybody from Tigard to Wilsonville to Beaverton to Forest Grove."
As for bikes in poor condition, they're carefully dismantled while usable parts are salvaged. Unusable bikes and parts are carefully recycled, said a press release by the nonprofit.
See the original story by Gabby Urenda on Hillsboro NewsTimes.