Downtown Hillsboro is excited for the 4th of July Parade this Monday!
---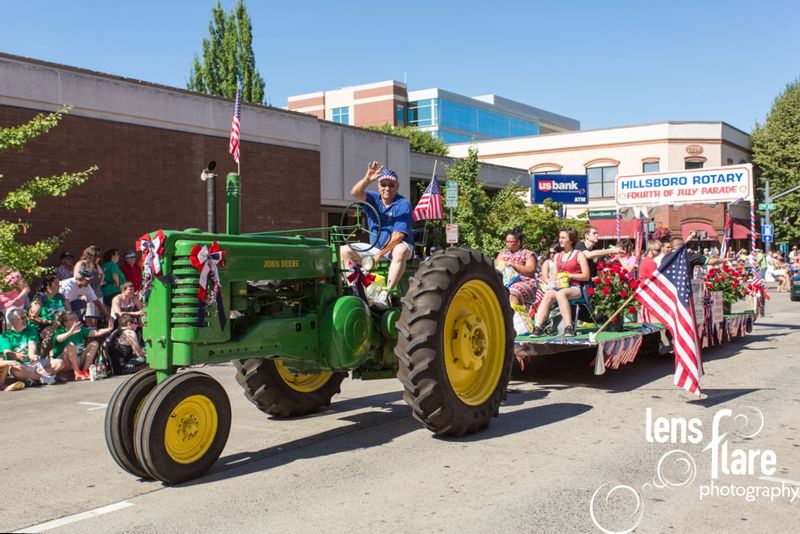 Hillsboro's 4th of July Parade has been enjoyed for generations
Since 1926 the Hillsboro Rotary Club has produced the annual 4th of July Parade in downtown Hillsboro. The parade is a staple of summer and draws crowds from all over Washington County and beyond. Observers can expect to see local businesses and organizations to public figures in anything from tractors and trucks to traditional floats. Boom bands, dancers and performers of all kinds are likely to delight everyone in the whole family. The Parade will be held on Monday July 4th and will kick-off promptly at 10:00 a.m.

"Hometown Heros" is the theme for this year's parade, honoring the essential workers in our community - nurses, paramedics, teachers, grocery clerks, and more - have been the real Hometown Heroes over the last two years.

Bob Rollinger, a Hillsboro Rotary member who has served on its leadership team and is organizing the parade, said he hopes essential workers see the parade as a boost of encouragement and support as the pandemic continues.

"Essential workers have seen the community through the pandemic by putting in extra hours, all with a positive attitude, even while often being short-staffed", Rollinger said.
Parade Route Map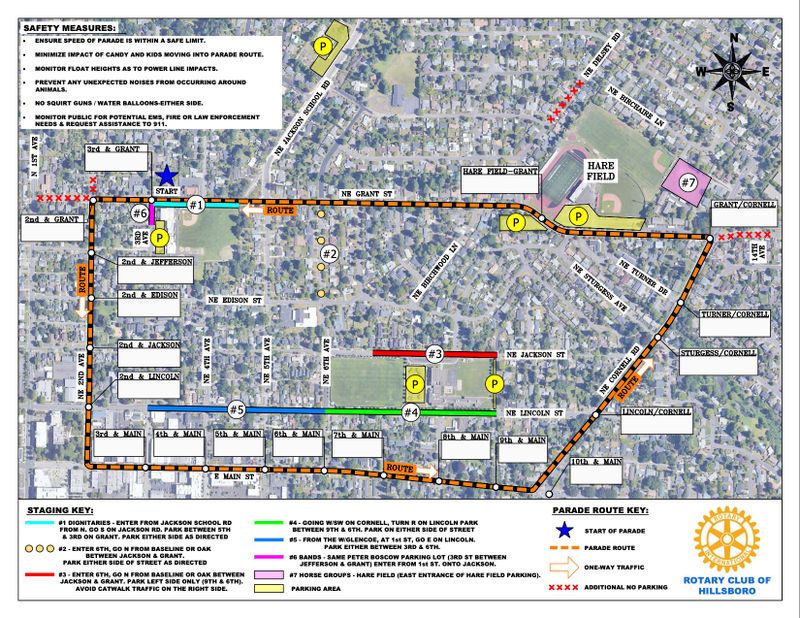 Big parade in historic downtown Hillsboro neighborhoods
The 4th of July parade runs passed downtown businesses and throughout downtown neighborhoods. We ask that visitors remember to respect the yards, sidewalks, and landscape strips in front of homes and businesses. It's the responsibility of the property owners and occupants to keep that area safe and clean, so please help them with this. If you are interested in viewing from a crosswalk, spectators are asked to wait until 9:30am when intersections are officially closed to traffic.

If you are riding TriMet MAX to the parade, the 8th Avenue stop is the best place to jump off and head north to the route. From a TriMet bus, get off at the Hillsboro Transit Center and walk one block north to Main Street. For drivers, there is plenty of parking available in both public and private lots on holidays outside the parade route (the inside is blocked off by 8:00 am). There are large County parking lots along 1st Avenue as well as City lots at 2nd/Washington and 10th/Baseline by the Police station. 


Come prepared by packing these items for the event:
Sunscreen and wide brim hats (for hot weather)
Waterproof layers (for overcast or rainy weather)
Drinking water
Folding chairs or blankets to sit on
A bag for candy
The parade ends at noon and we encourage everyone to grab lunch in downtown Hillsboro!
Would you like to volunteer for the 4th of July Parade?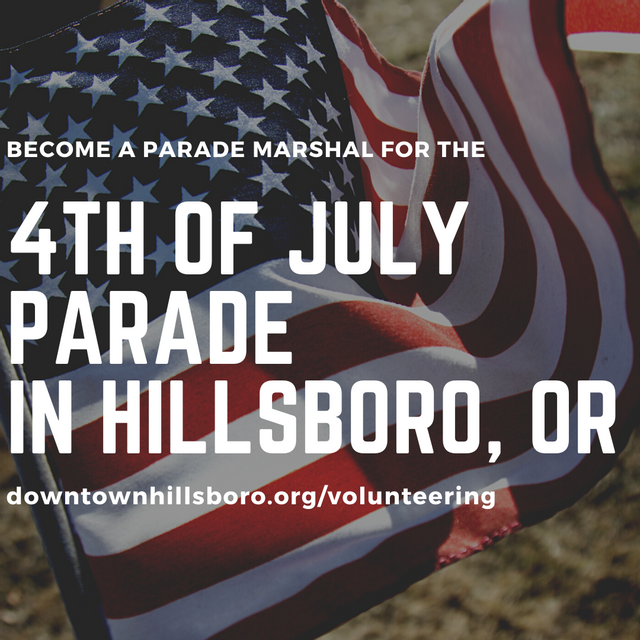 The Hillsboro Rotary is accepting volunteers to be Parade Marshals. Parade Marshals are helpful for both observers and parade participants because they provide customer service, welcome guests, and help keep everyone safe.
Sign up to volunteer here: https://hillsboro.maestrocm.com/#/landing/volunteer-signup/a3e01aa0-e71a-466f-8274-5ff3910128c2/2022-hillsboro-4th-of-july-parade