Fourth of July Parade
Returning to Downtown Hillsboro after a two-year hiatus!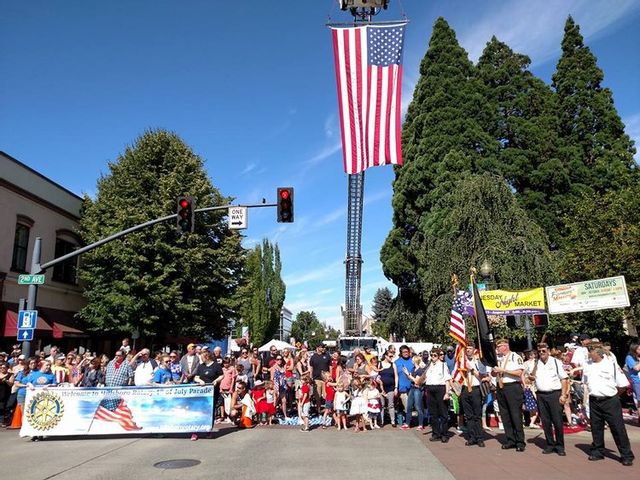 Description
The Hillsboro Rotary will host the 2022 Fourth of July Parade, with support from the City of Hillsboro, Hillsboro Downtown Partnership, Washington County Chamber of Commerce, and a multitude of volunteers. The parade kicks off at 10:00 am and wraps up between noon and 1:00 pm. 
The parade has long been a cherished tradition for people across the region, welcoming tens of thousands to the line the streets of Historic Downtown Hillsboro as dozens of parade entries entertain and excite as they pass by. Marching bands, horse riders, dancers, and the much-loved Interagency Motorcycle Group of Washington County (their synchronized riding is a delight and signals the start of the parade!).
Historic Downtown
10:00 AM PDT
to 1:00 PM PDT
Private:No
RSVP Required:No
Accept Registration Online:No