National Simplicity Day July 12th
in
Supported by HDP
,
Engagement Opportunities for Community Members
,
Support Local Opportunities
,
simplicity day
---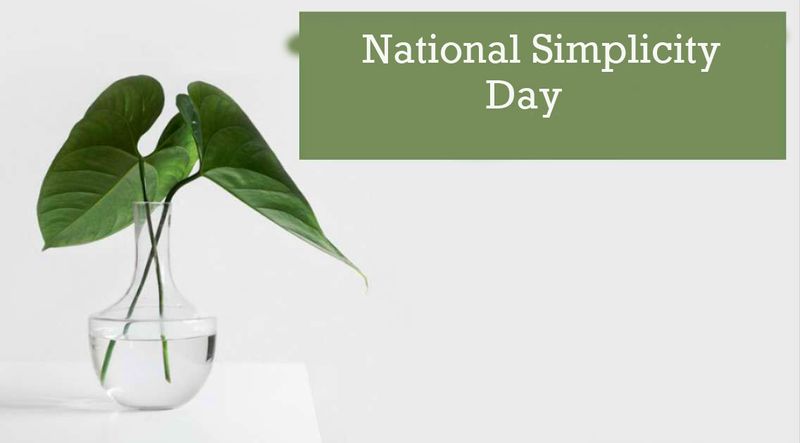 This post might seem early but that is intentional. We want you to prepare, today, for National Simplicity Day, tomorrow. Do want you need to get done today (Monday) so that you can fully unplug and relax while enjoying tomorrow (Tuesday). 
Henry David Thoreau was a transcendentalist. He advocated for living a simpler life to better get in touch with those feelings. This National Simplicity Date was created to give you 1 day to review your life and find the elements that are simply the most important to you. On this day it is suggested that you unplug, declutter, and re-evaluate your needs.

Maybe you have already done a purge and your home is filled with things that bring your joy. Another option is to use this day (National Simplicity Day July 12th Tuesday) to leave home and take part in community activities going around you. Focus on being present and living in the moment. When we pay attention to what is going on this second in front of us instead of all that we have ahead for the week the minutes slow down. We enjoy them more and have a better appreciation for the day.

To help you out we have provided a link here to our HDP Community Calendar, you can filter on July 12th and see outside activities that will help you enjoy the day and where you live.

Hillsboro Downtown Partnership Community Calendar