---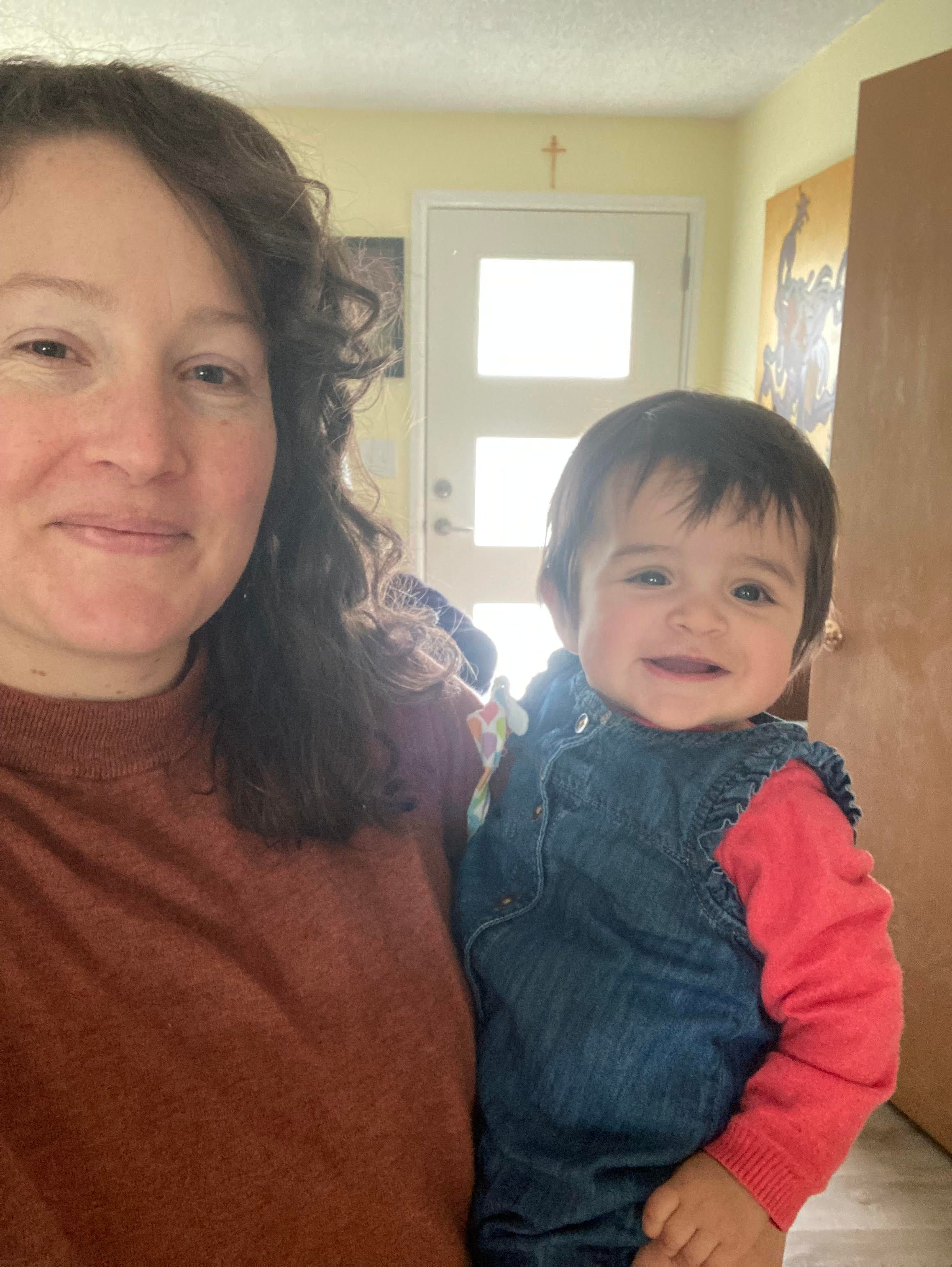 Sophie has been at HDP since February of 2022
If you have volunteered with anything lately in Downtown Hillsboro, there is a good chance you connected with Sophie. She is our Community Outreach Coordinator. This means she is constantly searching out volunteers to join us. She is not just engaging with them for Hillsboro Downtown Partnership either, she is big on 'let us help each other' mentality. If you are unable to support an event that Sophie is calling about, she will then help promote other volunteer opportunities taking place at The Hive such as with Tualatin Valley Creates. She is not shy, and she is very well versed in volunteer opportunities across Downtown Hillsboro.  
Sophie is the equivalent to the energizer bunny! One that speaks both Spanish and English, is obsessed with avocados, enjoys the outdoors and struggles to pass up anything marked 'free.'
You will have an opportunity to meet Sophie this weekend in Downtown Hillsboro at the La Strada dei Pastelli event. She has been supporting this event for months and it has finally arrived! Please look for Sophie in the La Strada footprint, she will be around in her HDP orange vest. Normally when we see her in the office she has an adorable side-kick, her 1 year old. Due to duration of her commitment this weekend she will be solo.
Another Sophie fun fact is her birthday is July 17th, this Sunday during La Strada. Please do us a favor at HDP and wish her happy birthday when you see her!
Here is a link to her HDP Bio with more information about Sophie. Meet Our People


Sophie's favorite community event is the Downtown Hillsboro Farmers' Market.
She very much enjoys mornings when the chaos of the day has not started yet and the market fits her mellow morning routine. It is very nice to talk with the vendors about their products because Sophie learns how interwoven they are in the Hillsboro community.
Since starting work with HDP, Sophie has learned how much history each merchant, event and individual has with each other.
Sophie appreciates learning about how each has help the other out over the years and how dedicated the Downtown Hillsboro community is to one another.