Did you know that July 30th is National Paperback Book Day?
---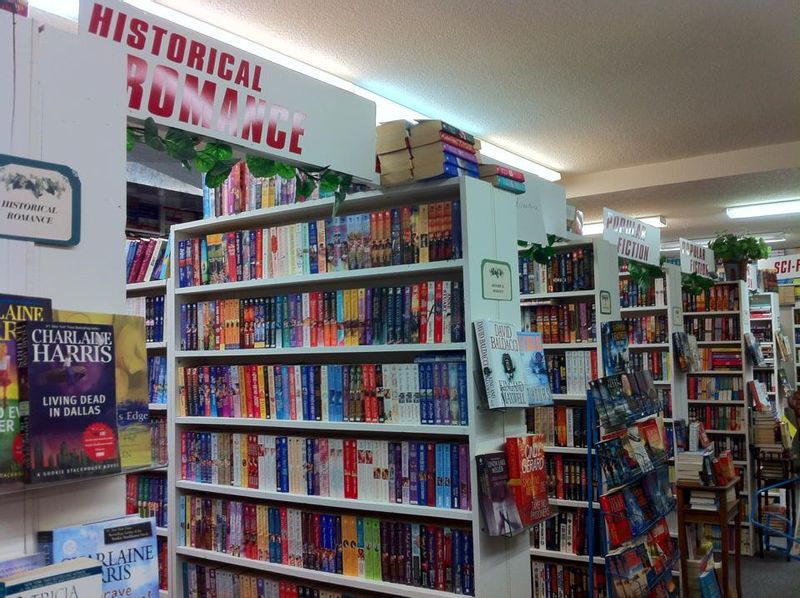 Books are such a wonderful thing. From helping us learn and discover new things to transporting us to new places, they can fulfill so many of our needs. 
How can you participate in this National Day?
Pull a paperback book off the shelf and dive in.
Visit your local bookstore.
We are extremely fortunate to have the Arcade Book Exchange, a locally-owned used bookstore, in Downtown Hillsboro. With over 100,000 books in stock they are sure to have something to keep you entertained. There are puzzles as well!
Dianna Francis, the owner of this local gem, has been working with books for almost 40 years. She has a fantastic talent of finding any customer the perfect book based on their reading history or even locating a long-ago favorite read based on hearing a synopsis.
Dianna's love of books began in childhood. When given the choice of outside play or reading a book, books always won out. She could often be found exploring the original Downtown Hillsboro Library (aka Carnegie Library) at the corner of 2nd Avenue and Lincoln Street. Dianna's next phase was to start stocking shelves at the Arcade Paperback Book Exchange that went up inside the Arcade Mall. In 1993, she purchased the store from the original owner Johnnie. 
The shop was eventually renamed to Arcade Book Exchange, and although it has moved a few times over the years within Hillsboro, it eventually settled back into its rightful place in Historic Downtown Hillsboro. You can now find it down the hall from Sequoia Gallery, tucked into a space that makes it even more unique and mysterious, like the collection in holds. 
Dianna also has over 75,000 books stored at her home for her retail store, online sales (Amazon), and donations. It is a continual process of taking in books, reviewing their sales potential, and then putting them onto the shelves. Since this is a second-hand bookstore, there is new-to-the store inventory every day.
So, when you need to find a way to celebrate National Paperback Book Day, check out Arcade Book Exchange at 130 SE 3rd Avenue. You will not be disappointed! 
Arcade Book Exchange's Facebook Page