Join our Planning Team for Halloween in Downtown Hillsboro!
---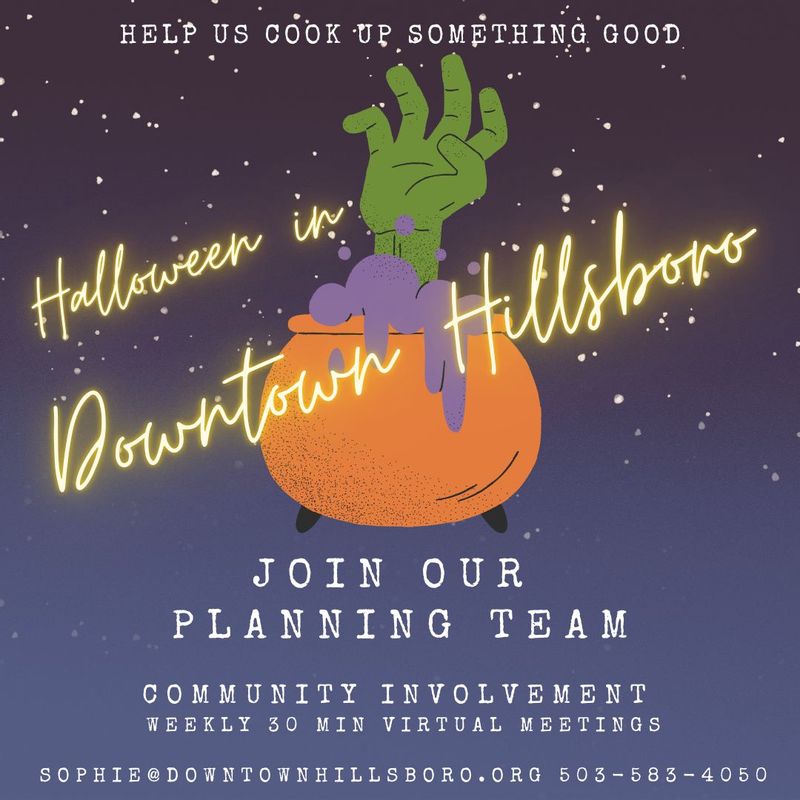 Hillsboro Downtown Partnership is inviting community members, business owners, and Downtown enthusiasts to join the planning team for our annual celebration of Halloween in Downtown Hillsboro. In order to make this a memorable event for everyone, we're inviting those invested in Downtown to the discussion table.
If you love Downtown Hillsboro AND Halloween, we would appreciate your input and support. Members of the planning team will meet virtually on Thursdays for 30 minutes every week starting September 1st and will accept new members on a rolling basis. We will make decisions on how the event runs including coordinating activities, logistics, supplies, donations, and more. Members may be asked to small complete tasks between meetings including communication follow-up, donation coordination, etc; however, the volunteer workload is expected to be minimal.

Halloween in Downtown Hillsboro is set for Saturday, October 29th from 3:00-6:00 pm. More details to come!

If you are interested in joining the planning team, please contact Sophie Contreras: [email protected] or 503-583-4050
Don't have time to join the planning team but would like to donate candy, haunted decorations, host a Halloween activity during the event or volunteer? Contact Sophie!