Lincoln Street Elementary School Garden Clean-Up was AMAZING!
---
Look at our volunteer's progress!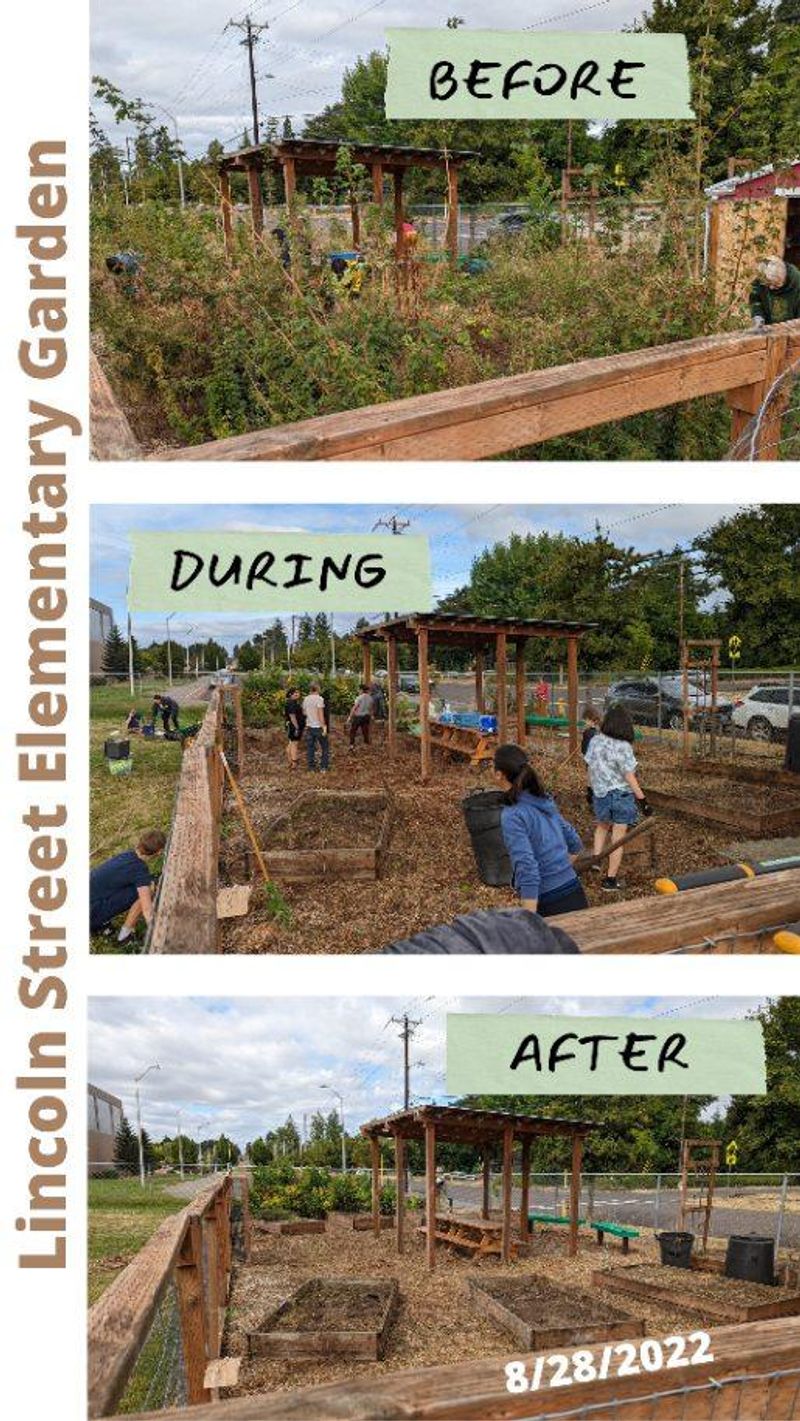 A veggie garden in need of some love and attention
Lincoln Street Elementary School's veggie garden was constructed over 10 years ago with the help of neighbors, a generous grant and some very supportive teachers and staff. Due to COVID-19, the garden had become overgrown and we all know how things grow like wild in Oregon. Wild it became and the school needed extra hands to help clear the space for students to start planting, growing and eating again from the garden. With the Help of Ariel from Greater Than, various school maintenance staff, neighbors and especially volunteers, Hillsboro Downtown Partnership calls the garden clean up a wild success!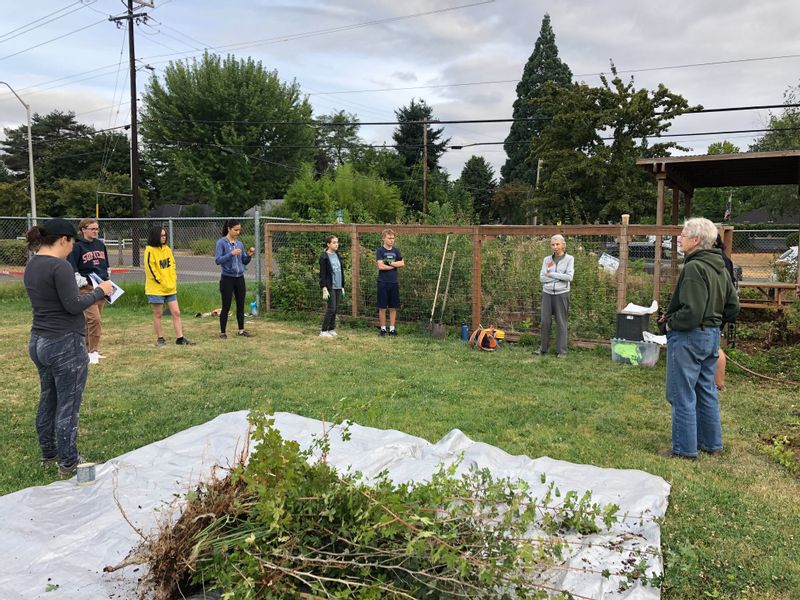 Click an image below to display the larger version.