Window Takeover Artist featured in Walter's art exhibit, Indigenous Voices
---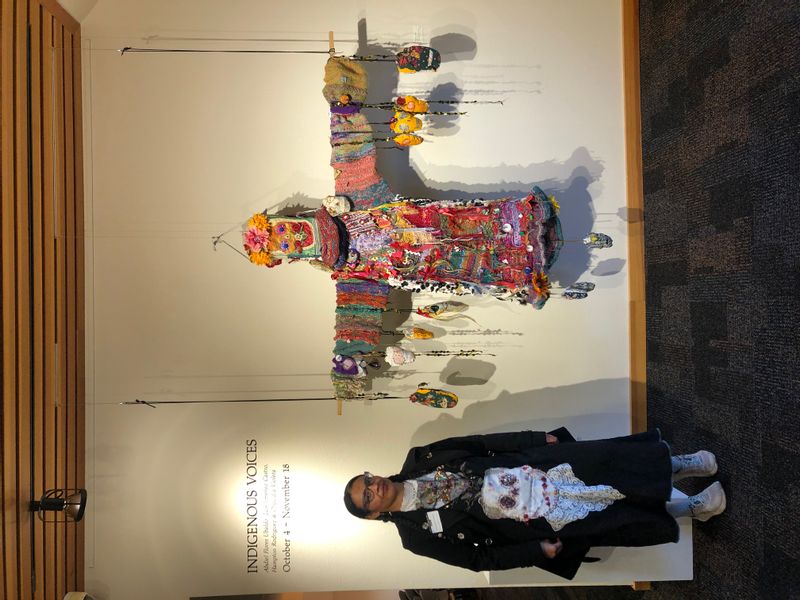 Two participating artists in previous iterations of our Window Takeover events, Orquidia Violeta and Abdiel Flores Ubaldo are currently featured at the Walters Cultural Arts Center in an exhibit titled "Indigenous Voices." Orquidia and Abdiel, along with two other artists are being highlighted in a special exhibit that pays homage to the stories of individuals and families who have ancestral roots in the Americas. Their art celebrates their unique life experiences and cultural identities.   
Orquidia's textile art features indigenous faces that reflect the depth of research and care she has put into storytelling through static designs, and the duality of light and dark that make up hers and others' cultural history. Abdiel's work reflects the faces of the loved ones who surround him as a Hillsboro native.
You can view the exhibit from now through November 18th, at the Walters Cultural Art Center at 527 E Main St. It is also part of both October and November Art Walks. Make sure to show support by paying a visit to take in Orquidia's textile art and Abdiels paintings.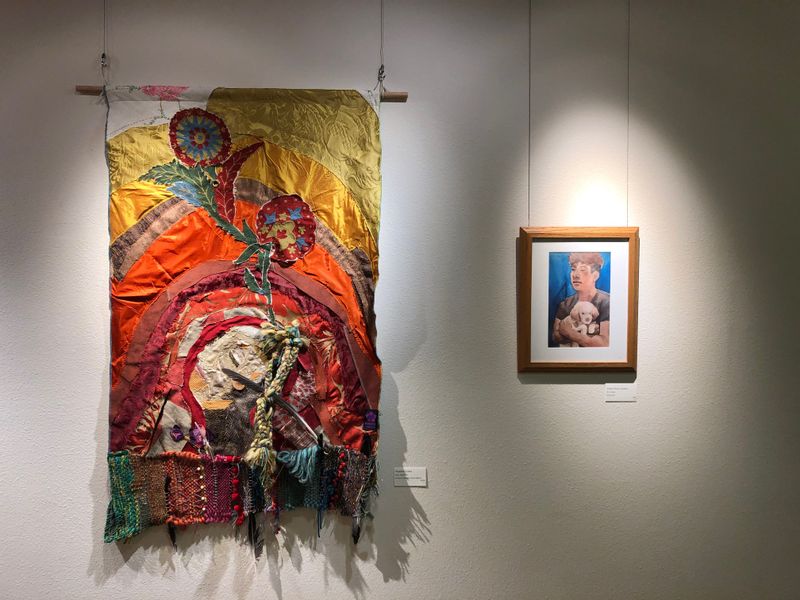 Click an image below to display the larger version.