Su Casa Celebrated 40 years in Downtown Hillsboro with music, food, dancing, and friends!
---
Su Casa's 40th anniversary party was hosted by owners Isabell and Rafael Mendoza to celebrate their longevity and impact on the community. More than a grocery store, Su Casa specializes in products from Central and South America and also offers a bakery, restaurant, jewelry store, and check cashing counter. The store is located on the corner of 10th Avenue and Walnut Street, putting it right in the middle of a Downtown Hillsboro neighborhood which boasts a rich sense of community and culture. 
The celebration was full of entertainment and activities for all, including live music with Alberto Asensio and live dance by  The Golden Age Dancers. Also featured was a visit from Barley, our Hillsboro Hops mascot, our City Councilor, Beach Pace, as well as other Downtown businesses and non-profits. Raffle prizes, face painting, and a visit from the Hillsboro low riders capped off an amazing and fun-filled party! 
Isabell and Rafael took the opportunity to give thanks to some of their wonderful employees who have been with them for over 30 years, a true testament to the sense of community they have nurtured in their small business. 
HDP's Executive Director, Elisa Joy Payne overheard one attendee praising the celebration saying, "How wonderful to see Hillsboro celebrating a legacy business that has been operating for 40 years!"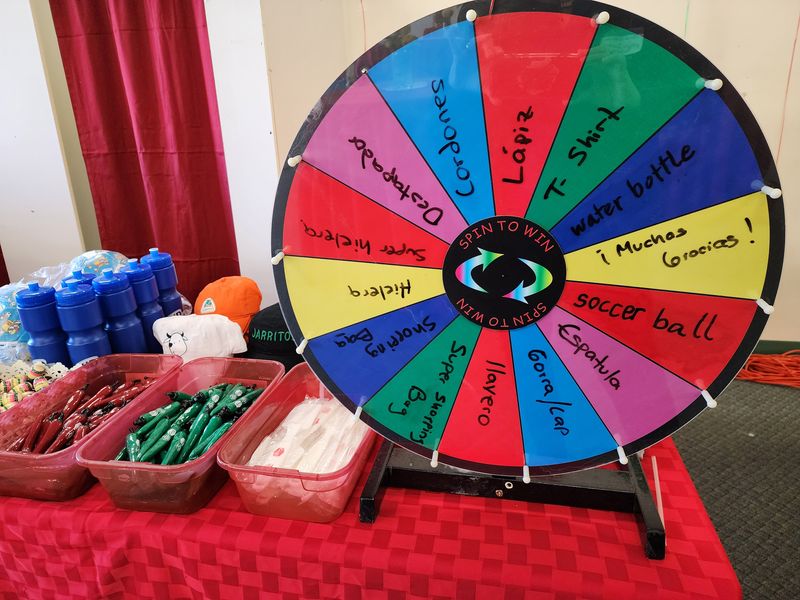 Click an image below to display the larger version.