Through snow flurries, the 2022 Winter Artist Takeover is here!
---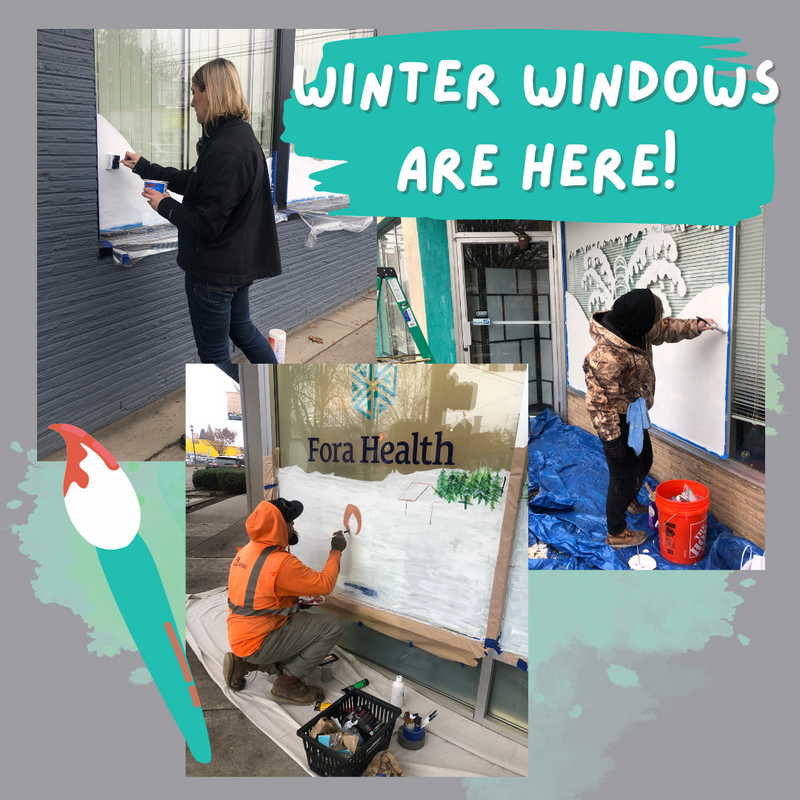 Washington County artists have braved snow flurries and other delays in order to create 12 beautiful seasonal windows! This season, we asked artists to reflect on their winter traditions and create some temporary window art that reflects their community. 
We were so excited to expand this project to reach some new corners in Downtown, including the urban renewal districts along TV Highway and 10th Avenue, to join all new murals in a splash of holiday color and cheer in the district. 
We hope you will visit all of these new installations, and keep an eye out for our artist profiles and a closer look at each mural coming to your feed in early 2023! A map is available 
using this link!
Click an image below to display the larger version.