REMINDER: Hillsboro Farmers Market begins on this Saturday!
---
We can't wait it see you at the market!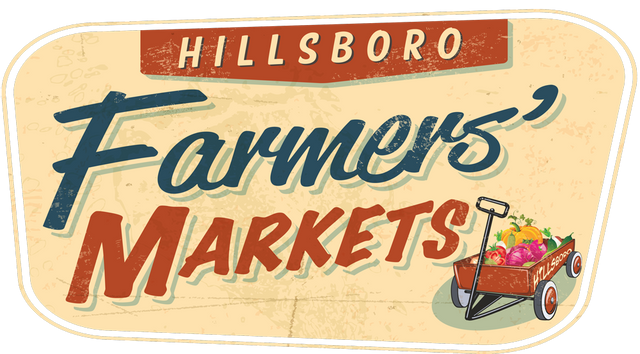 We are excited for the Hillsboro Farmers' Market season to begin on Saturday, April 29th! The market brings 3,000 friendly faces to Downtown Hillsboro's Main Street every week to shop, eat, and enjoy all that our neighborhood has to offer. We can't wait to see what we find at the market this year, from new vendors to old favorites and all of the seasonal goodies we look forward to (hello Mt. Hood strawberries, we're looking at you!)
Don't forget that the Farmers' Market brings with it weekly street closures, so make sure your regulars and employees are aware and ready to find alternate parking throughout the summer schedule. Check out the map below for a reminder of where you can park while the market is open. The street closures will be in effect every Saturday from 6:00am-2:30pm until the end of the season.
As a reminder, Downtown has plenty of space for drivers to park outside of the market footprint.