Tidy Up Downtown Hillsboro - First Sundays
Monthly litter pick-ups keep Downtown Hillsboro clean and safe.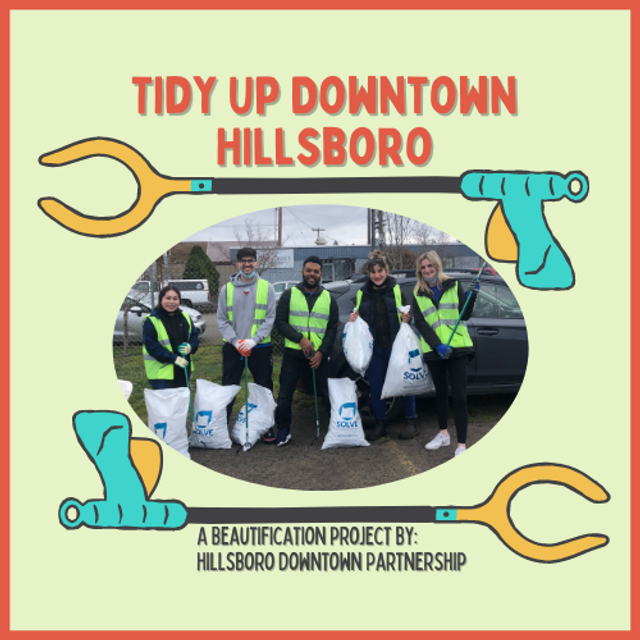 Description
Join us on the First Sunday of every month to Tidy Up Downtown Hillsboro. Give back and build community while we clean up litter and remove graffiti in Downtown Hillsboro. This is a special event picking up litter and cleaning graffiti with our neighbors at M&M Marketplace, our local Mercado which hosts over 80 independent businesses every weekend, selling everything from clothing, jewelery, household goods, food, and much more! We highly encourage you to stay after the cleanup to enjoy some delicious food and check out the market. Come prepared for any weather with a sturdy pair of walking shoes and some water! We will be meeting near the back gate on the East side of the parking lot. Follow the Solve signs to find us! There is plenty of parking on site.
Southwest Walnut Street, Hillsboro
346 Southwest Walnut Street, Hillsboro, OR 97123
9:00 AM PDT
to 7:00 PM PDT