The Tuesday Night Market team is helping to bring us Holly Days after a long season of events.
---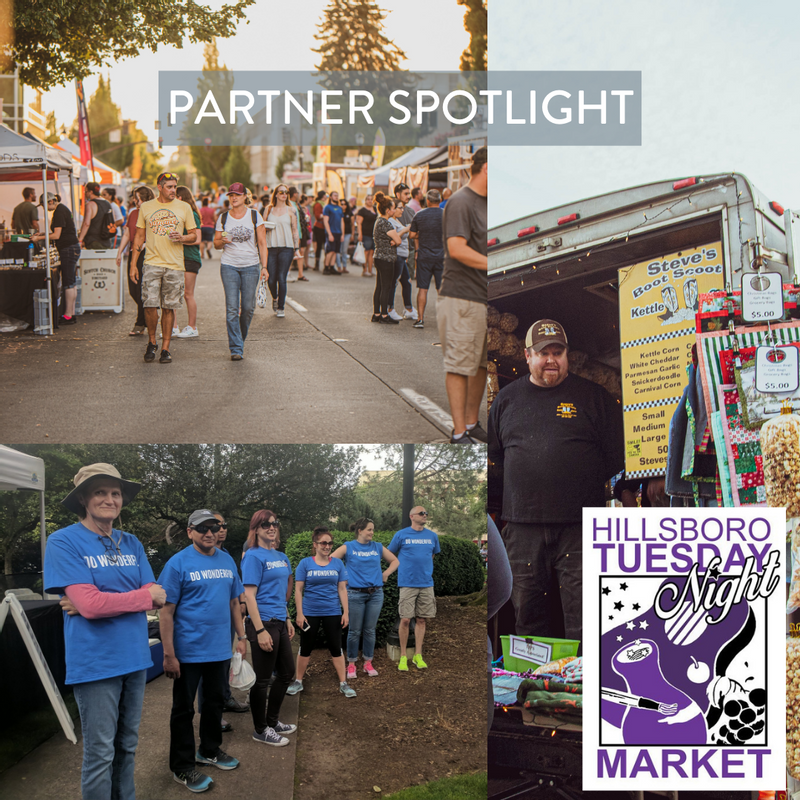 The Tuesday Night Market celebrates diversity, culture, and our local economy.
The Hillsboro Tuesday Night Market is one of the most popular events in Hillsboro, with attendees in the thousands every Tuesday from June through September. In addition to the Night Market, the team puts on additional events like Party in the Park, OrenKo Fest, and in partnership with Hillsboro Downtown Partnership and the City of Hillsboro, Holly Days Celebration coming up on November 18th!
The Tuesday Night Market knows how to throw a party. They specialize in bringing amazing local musicians, hundreds of food and craft vendors, vintage car enthusiasts, and the community together to celebrate everything that makes Downtown Hillsboro so special.
The team is managed by Destin Brown, longtime Hillsboro resident, real estate agent, father, and friend of the community. He is passionate about creating vibrant social gatherings that support cultural enrichment through music and art, local businesses, farmers, and artisans, and celebrate Hillsboro's diversity.
We are teaming up for Hillsboro Holly Days Celebration.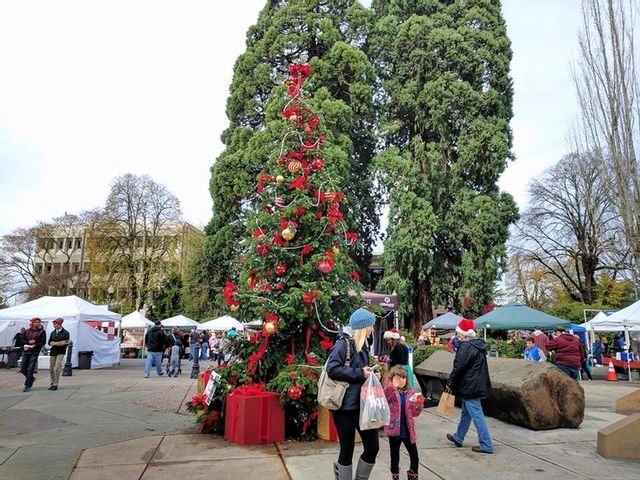 The Tuesday Night Market team works hard all year to create opportunities for our community to come together, and what better time than the holiday season to celebrate? That's why Hillsboro Downtown Partnership, the City of Hillsboro, and Tuesday Night Market have come together to host one of the most anticipated nights of the year- Hillsboro Holy Days celebration!
Destin and his team have gathered all of your favorite Night Market vendors as well as some new faces to make Main Street come alive with delectable food, beautiful art, music, and vintage cars. You can also look forward to the holiday tree lighting, a visit from Santa and Mrs. Claus, kids activities, and more!
Partnership is a key part of community.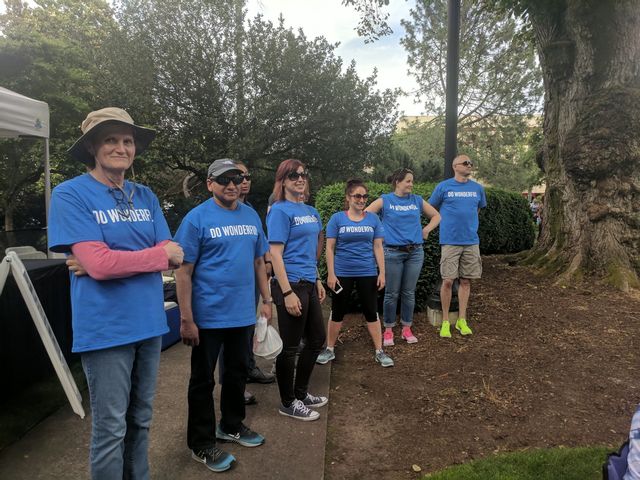 Community is important to the Tuesday Night Market, just as it is to the Hillsboro Downtown Partnership. That's why this collaboration is so meaningful to us. We share a mission to create opportunities for celebration and connection, as well as the objective to uplift our local growers, makers, and entrepreneurs.
Hillsboro Holly Days Celebration is the embodiment of all of these values, bringing together community to do more than just some holiday shopping. This event brings together local talent and creates an opportunity to gather and celebrate with family, friends, and neighbors while we kick off the season that hopes to bring people together.
We hope to see you there!
The best way to support organizations like Tuesday Night Market are to attend events! We hope you will join us on Saturday, November 18th from 2-7pm in Downtown Hillsboro to launch the holiday season alongside your neighbors! Visit the Holly Days page to learn more about what to expect, find your favorite vendors, and see the full schedule of events and activities!