Headshot Day with Roland Salas
Update that LinkedIn profile with a new professional headshot for only $45!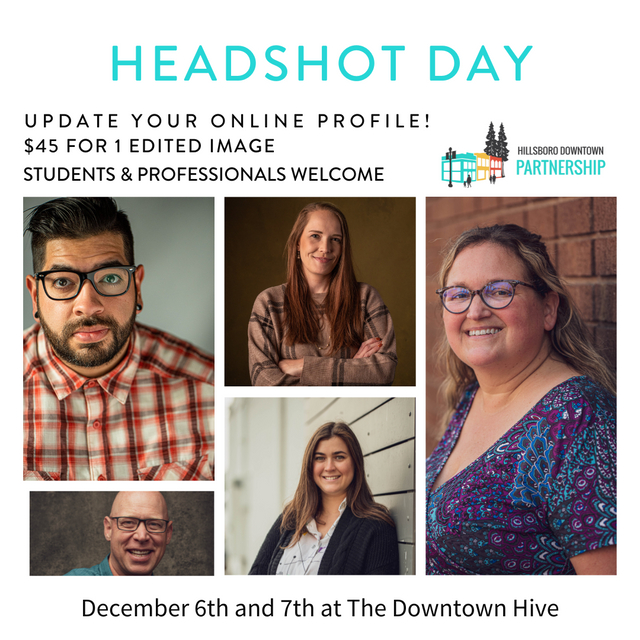 Description
Professional headshots can average about $150-$400 for an hour long session, but the price can go as high as $4,500 (yes, really!) The thing is, headshots can really elevate your profile when searching for jobs, or help your customers to connect with you as a small business owner.

We think that headshots should be more accessible for small business owners, students, nonprofit leaders, and community members who want to up their game but can't afford the price tag. That's why HDP will be hosting Headshot Day, an opportunity for local professionals and students to get an inexpensive headshot and fundraiser for our organization.
We will be offering headshot photo sessions over two days. There will be sessions on December 6th and 7th from 9:00am-2:00pm. Each session will last about 15 minutes and photographer Roland Salas will guide you on how to pose and get your best angles.
There will be no drop-in appointments, so make sure to sign up ahead of time by clicking this link and setting up your appointment.
Hillsboro Downtown Partnership
233 SE Washington Street, Hillsboro, OR 97123
9:00 AM PST
to 2:00 PM PST
$45 for one edited portrait