Previous Banner Dedications Supported:
Hillsboro Community Fund and Weil Arcade Fire Victims
Habitat for Humanity
Greater Than Hillsboro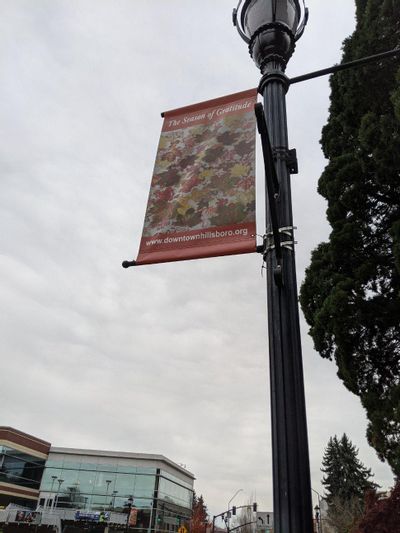 Through the generosity of sponsors and donors, Hillsboro Downtown Partnership has completed many projects to beautify, promote, and build community in our wonderful Downtown. Over the last year, we have:
Built outdoor dining parklets for businesses impacted by COVID-19 safety regulations.
Fundraised $1900 for OHSU Hillsboro Health Center's Cardiac Department.
Placed and planted 21 new planters at storefronts throughout Downtown.
Planted a pollinator garden at Bag & Baggage designed by a high school intern.
Supported the return of outdoor events to Downtown.
Coordinated more than two dozen volunteer cleanup projects.
Hosted virtual events to bring holiday festivities into the homes of our community.
With your purchase of a banner dedication, you will be helping us to complete more projects like these!