Quick Facts to know about the Fourth of July Parade if you have a business in Downtown Hillsboro
in
parades
---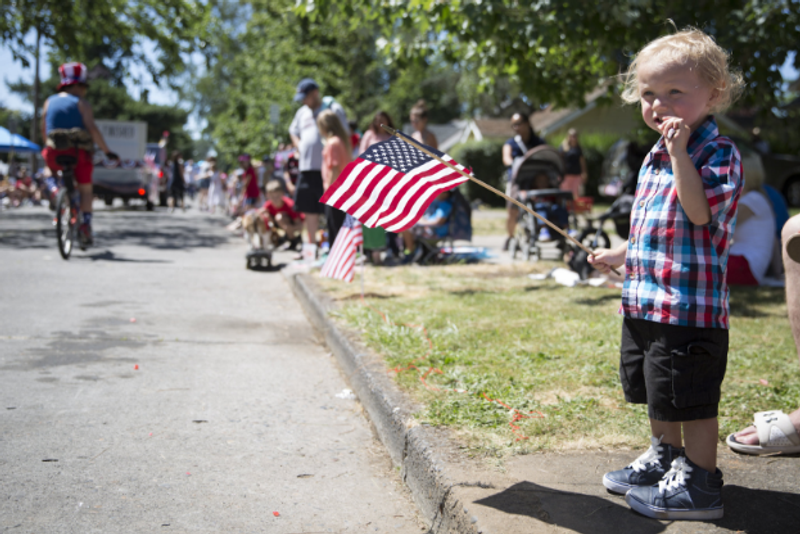 Public events almost seem like a relic of the past but after three long years they are coming back. A lot has changed during the pandemic and if you have a business in Downtown Hillsboro or in Hillsboro in general here are some quick facts to know about the upcoming Fourth of July Parade that happens in the heart of Downtown. 
Save the date
The Fourth of July lands on a Monday, which is when the parade will take place. Since it will take place on a Monday it will be a good idea to start planning for parking. Since most of Downtown is residential you could park in the surrounding neighborhoods but you must get there before 8:00 am that morning. 
Let your customers know as well that parking will be tight so the MAX might be a better option for them if they are coming from out of town. Biking could be an option as well, since Downtown is equipped with a bike station on the corner of Washington and 2nd with adequate bike parking throughout the surrounding blocks.
Safety 
The parade organizers, Hillsboro Rotary, will work in conjunction with the Hillsboro Police Department and will block off designated streets. Officers on duty will work with residents in case of an emergency to allow access in or out of the parade footprint. Organizers will have direct contact with officers on duty in case a situation arises that requires immediate response.
Think of your customers
Plan ahead with your customers. If you plan to have deals that day or sales you might want to start advertising now. So your customers know that it is on a Monday and that parking will be tight. Consider having an online sale that day or promotion.
Have Give-A-Ways!
The parade is very popular and due to the last two and a half years of not having public events this is a great way to give out cards or promotional items with your company name on it. People will be in front of your business if you have one along the parade route and it could be a great opportunity to entice them to come back and check out your business.
Unfortunately you cannot sell or promote on the street and they will ask you to move since you will block the public from viewing the parade. However the sidewalk is allowed to use for selling items or promotion wise
Plan on being in the Parade?
This could be a great opportunity to promote your business right in the heart of Downtown. You can look at the parade map for more information on route details.
The step off for the parade is at 10:00 am at E Main Street and 2nd Avenue, under the American flag that Hillsboro Fire & rescue flies above the crowd every year
If you are a business and plan to participate on the parade, register on the Hillsboro Rotary's website or if you have any more questions about how to participate and would like to know more about the parade please contact:


Bob Rollinger, Parade Chair
Email: [email protected] 
Phone: 503-348-5729
Registration for the parade is in the link below: