Highlights of the 2022 4th of July Parade in Downtown Hillsboro
---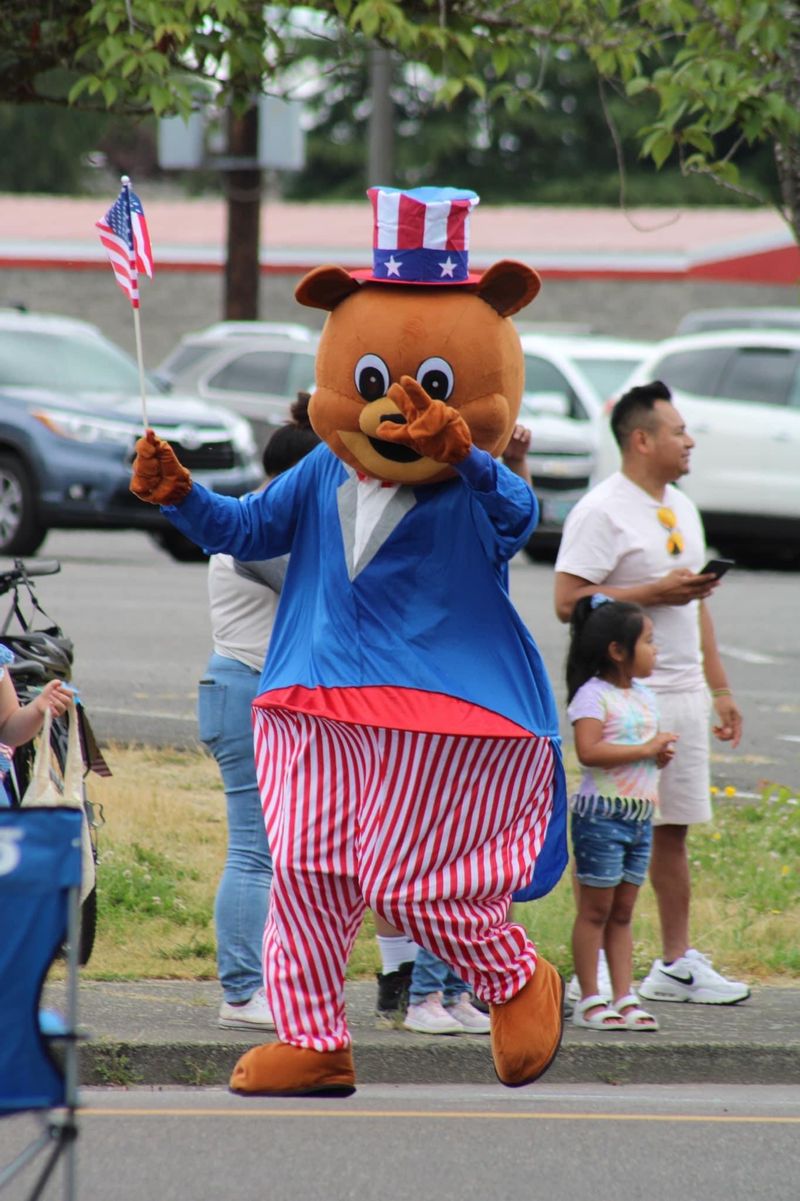 We really hope you were able to make it to this year's 4th of July Parade in Downtown Hillsboro celebrating Hometown Heros. If not, here is your snapshot of the highlights.
All our neighbors in the street, sharing a blanket, a picnic or just making friends. Did you see the house with the oversized bubble machine to help excite the crowds of kids? Brilliant!
CANDY!

Synchronized Washington County Sheriffs on motorcycles to make way for the parade to start. Imagine synchronized swimming, only officers on motorcycles with lights and all. It was AWESOME!
CANDY!

The skateboarding dog!
CANDY!

Red, white, and blue in many proud shades and forms! We had Hawaiian leis, wigs, disco glitter, capes, hats and even candies! It was very clear that everyone was excited to celebrate the 4th of July together.
CANDY!

Service members in uniforms from almost every branch. Marching, waving the flag, saluting and sharing their proud traditions with everyone. Thank you for your service!
CANDY!

Boom bands from local schools playing American classics and modern hits that got everyone dancing. Did we hear some Bruno Mars playing in the marching band?
CANDY!

Local businesses showing off their flair, fabulous goods and services. Did you see those dresses???
And of course, more CANDY!
There was plenty of space for everyone and all of our neighbors were so welcoming. What a wonderful way to make Downtown Hillsboro a more vibrant! Thanks everyone!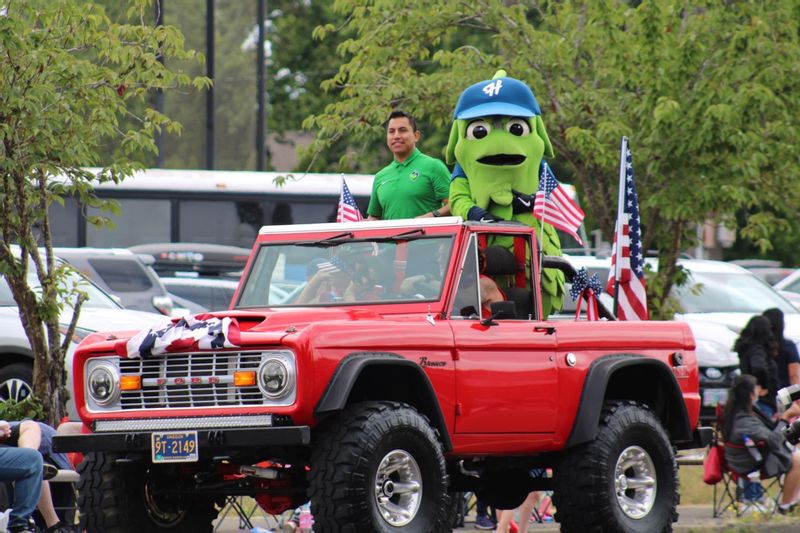 Click an image below to display the larger version.