Are you a HillsDOer?
---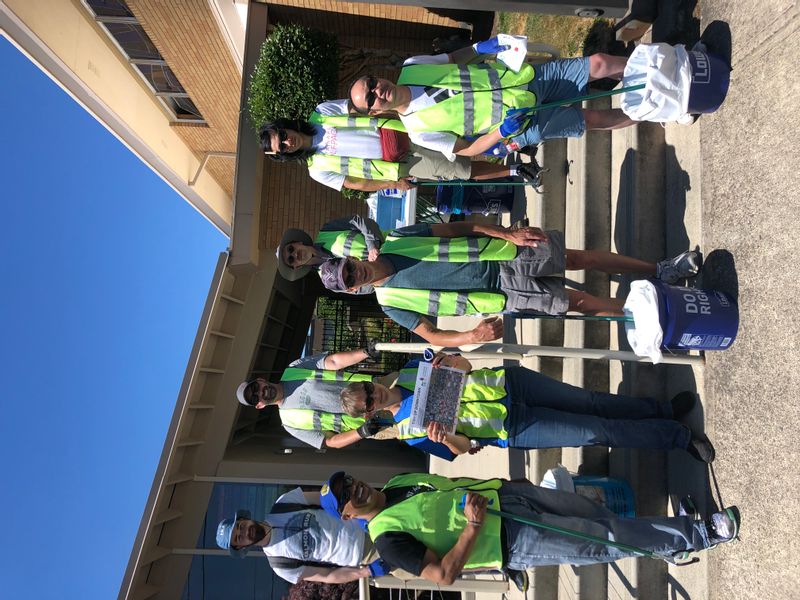 Posted:
November 3, 2022
October and HillsDOer month just ended, and Hillsboro Downtown Partnership hosted many community building events through volunteer service. In total, we hosted six volunteer events and 74 volunteers for 158 hours spent on community service throughout Downtown Hillsboro.
You may have seen our wonderful volunteers clearing the overgrowth at the Lincoln Street Elementary veggie garden. This volunteer event happened over the course of two separate volunteer weekends because there was a lot of work to do. Between September and October, Hillsboro Downtown Partnership was welcomed in by Lincoln Street Elementary School staff with the assistance of Greater-Than. With the help of volunteers, we were able to turn a wild Oregon wilderness into an open outdoor classroom with a number of garden beds ready for planting. Our volunteers cleared overgrowth, weeded garden beds and hauled away the debris, ate fresh raspberries, gave the shed a fresh coat of paint and were a joy to work with.

Did you see our fabulous volunteers picking up trash, removing graffiti and pruning the shrubs in Downtown? Maybe you just saw the aftermath of a sparkling Downtown with a nice haircut, we all know how good that feels! Our monthly Tidy-Up projects focused on making sure the summer overgrowth didn't get out of hand and kept our streets, sidewalks and public right-of-ways looking great. Ever wonder why Downtown just feels good?
In mid-October, our amazing volunteers crocheted their hearts out for Cozy Up Downtown's creative textile takeover. Hillsboro Downtown Partnership was able to partner with local high schools and crafty people from around Washington County to create a fun and approachable installation of public art. This is extra special because each square is made by a different community member and combined, each finished piece is unique. Still in the mood to get crafty with Hillsboro Downtown Partnership? We're in the process of coming with fun ways to build community through art installations in the future. Stay tuned!
You must have seen our hard working volunteers handing out candy for Halloween in Downtown Hillsboro. Bumping music, a haunted house, photo booths, tractors, a low-rider car show and candy brought a record-breaking 4,000+ to Halloween in Downtown Hillsboro. Businesses were not always able to provide a staff person to hand out candy so our trusty volunteer community came out in force. They braved the crowds and wished so many dinosaurs, witches and movie characters "Happy Halloween" while distributing thousands of pieces of candy. Our volunteers are the true heroes of why this event was so successful this year.
If you weren't able to join us and still want to get involved, sign up for one of our upcoming Tidy Up projects or join us for one of our projects at the Downtown Hive on the last Saturday of every month!
Huge thanks to everyone who joined us for HillsDOer month!