La Strada deiPastelli: A Gallery Under Your Feet
---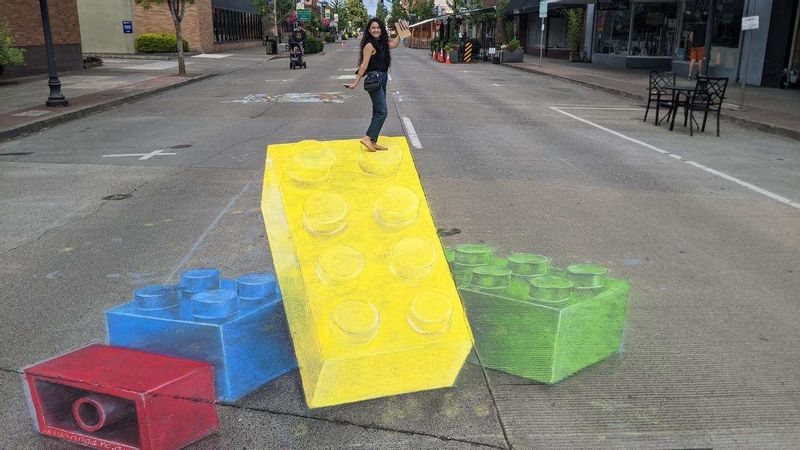 Live music filled the air. Colors filled the streets. Art vendors with beads, paint, henna and more sold goods. The art of food was served on plates and in bowls. The first La Strada dei Pastelli in Downtown Hillsboro was a celebration of the vibrancy of live art installation and our team could not be happier.

Saturday began with clouds, a light sprinkle and cooler than expected temperatures while artists painted their plots with tempera paint using rollers and brushes. The base layer was then lined with sketches and finally streams of color using color pastels hand blended with the strokes of artist's hands. Musicians from the main stage, Puppernickel and Pizzario serenaded onlookers with acoustic, rock, folk and world sounds. The La Strada planning team had to think quick as the interactive art area was quickly being filled and by noon, volunteers were already building more plots for the public to fill.
On Sunday, the clouds began to part and we could not have asked for a more beautiful day. Acoustic sounds flowed from the main stage and our artists began bright and early to get ahead on their masterpieces. Time stood still for onlookers as they watched artists bend and reach on hands and knees to blend colors, making the streets come to life. The theme for this year's festival was "joyful play" and it could not be felt more strongly walking from piece to piece.
Downtown Hillsboro witnessed the work of magicians during La Strada dei Pastelli. Our streets were transformed from a drab place where cars routinely pass to a colorful landscape of form and beauty. Main Street still belonged to pedestrians on Monday for the Chalk Art Stroll in Downtown Hillsboro between 1st and 4th. When we wake up Tuesday morning, the masterpieces will have been washed away until next year.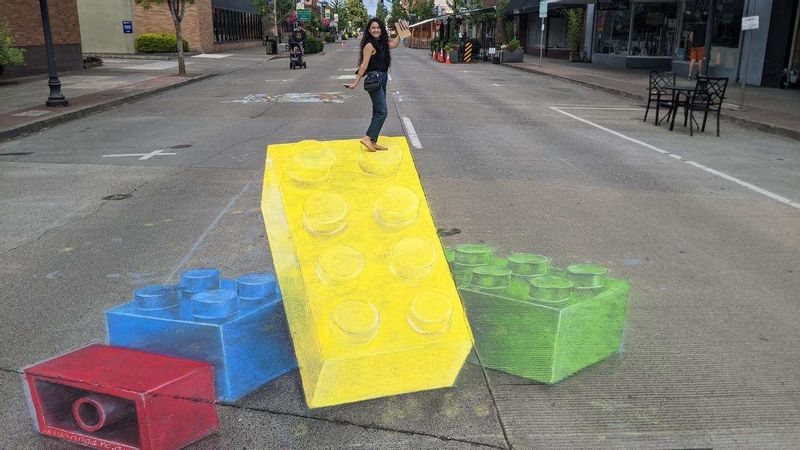 Click an image below to display the larger version.