New Pollinator Garden at Bagley Park
---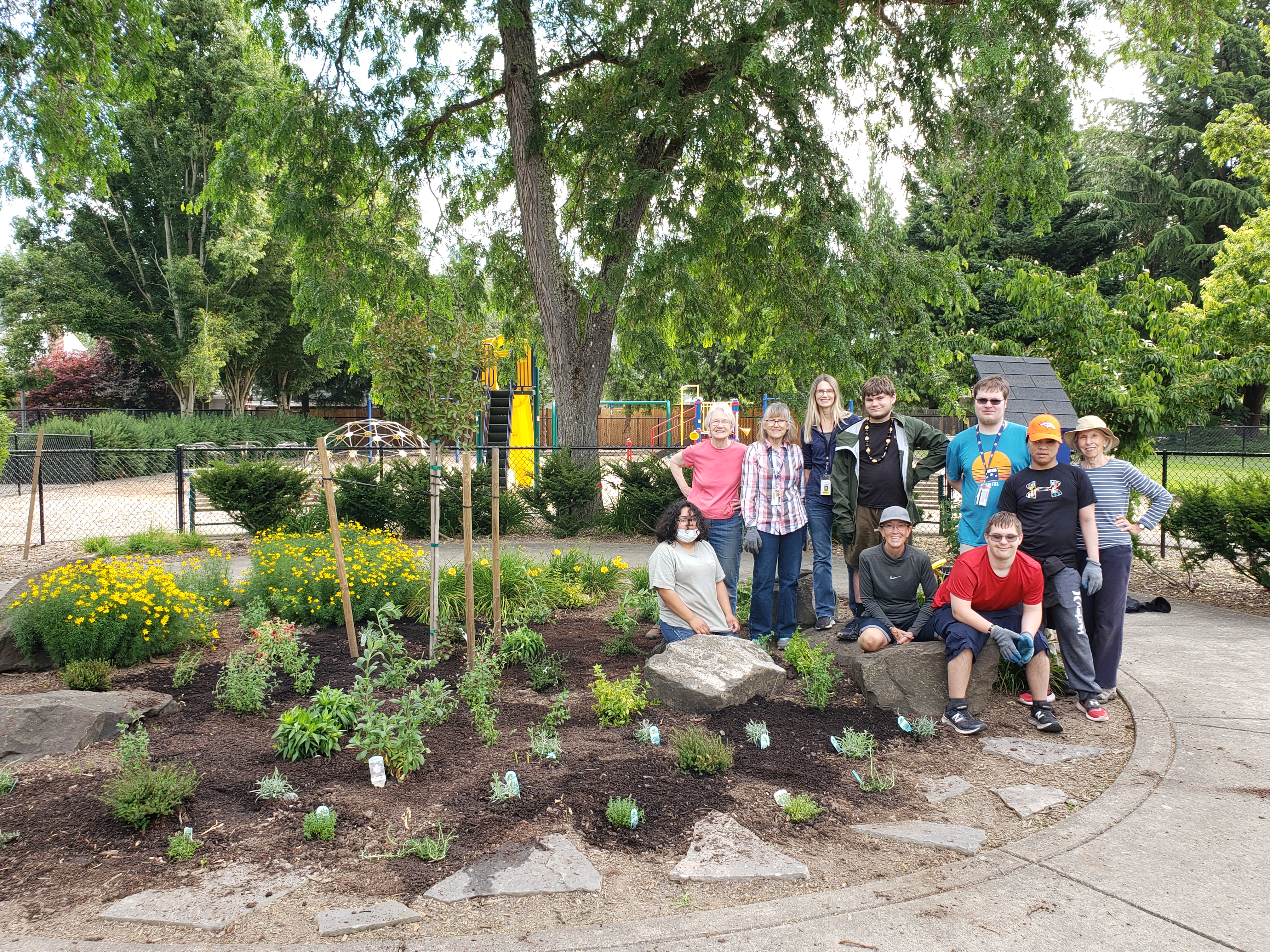 We are excited to share about a new pollinator garden created just north of Historic Downtown at Bagley Park. We asked some questions to better understand the background on the project and its goals.
Two Downtown Hillsboro residents that are passionate about both community and native habitat preservation, Jeannine Rychlik and Debby Garman designed and developed the new garden. They did this with the assistance of Scott Crowell, volunteer coordinator for Hillsboro Parks & Rec.

Jeannine is an avid gardener and enjoys working in her yard and volunteering in the Learning Garden at Jenkins Estate.
Debby Garman is president of the Tualatin Valley Beekeepers and is chair of the Washington County chapter of 350.org which is an organization working at the local level to solve the climate crisis. This group is the sponsor of this new garden.
Students from the Miller Education Center helped plant the Bagley Park garden on June 5, 2022.
The goal of the garden is to educate the public about the importance of bees, butterflies, and hummingbirds. These pollinators are essential for the reproduction of more than two-third's of the world's food crops. Since 2006, beekeepers have identified decreases in the number and health of bees. There are plans to provide education signage in the garden, to help educate visitors and help encourage others to plant a pollinator garden.

Planning for this project started over a year ago. After a wet and cold spring, planting was able to take place on a nice sunny day. The site is a circular bed near the play area that measures approximately 20 feet in diameter. There is irritation in place and it will receive full sun. The plants were chosen for their ability to attract native pollinators, as well as a variety of bloom times extending early into late winter to then into late fall.
This project benefited from planting suggestions from the Xerces Society and OSU Extension Service. The following plants were used in this design: Aster, Heather, Hot Lips Salvia, Gaillardia, Ceanothus, Abelia, Lavender, Creeping Rosemary, Thyme, Clamenta Nepeta, Sedum, Hellebore, and Crocus.
We are very excited to share this project with you, and about community-initiated and lead placemaking projects like this! If you have an idea, small or large, for Downtown Hillsboro for which you would like our support, please let us know by submitting an idea form.