IN THE NEWS: Toy store offering activity bags for Hillsboro elementary school students in need
in
Downtown Hillsboro in the News
,
collaboration
,
main street
,
newsworthy
---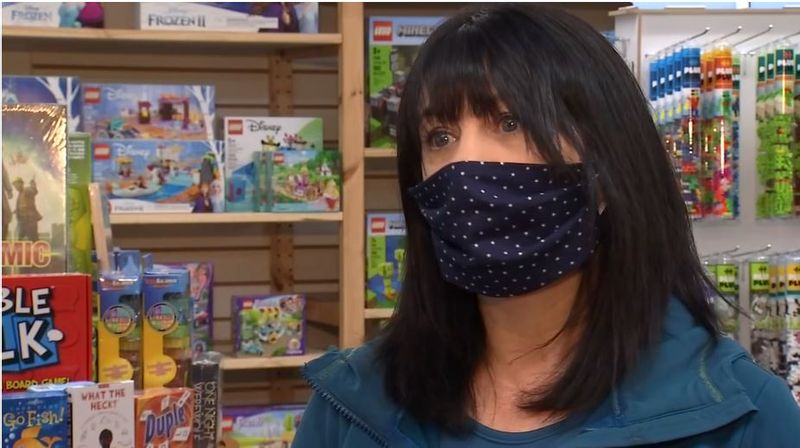 A local business is trying to keep kids busy, learning and happy during the COVID-19 pandemic.

See the video story here.

Piccolo Mondo Toys has been on Main Street in Downtown Hillsboro for about 20 years.

Michelle Smith, owner of Piccolo Mondo Toys, is delivering activity bags to local schools for families in need.

At least $20 worth of activities is in each bag for children ages six to 10. Many of the items are from the toy store, others donated from other local businesses.

People in the community are buying the bags online – not for themselves, but for others. They are then donated to children in Hillsboro schools with low-income families.
"People are looking for how they can help others, and so we thought they can donate to these bags," Smith said. "It also helps the kids whose parents can't afford to keep them entertained."

The first 38 bags were handed out at the food pantry at Eastwood Elementary School this week.

Lindsay Garcia is the principal at Eastwood, and says it was a nice surprise for the kids and much appreciated by their parents.

"Our families right now are really stressed. Many are working, as well as being co-teachers with us to educate their children, and many families might not have the activities they need for the kids to stay engaged throughout the day," said Garcia.

Smith has owned Piccolo Mondo Toys for three years. She says she loves having a toy shop right on Main Street so families walking by could just come in.
But in the age of the coronavirus, downtown strolls are few and far between, so Smith closed shop.

The shop is now doing online services and curbside delivery only. The donated bags are good for business, and good for the community.

"This is kind of a win-win. It makes you feel good when you give to others. It makes us feel good and keep busy, which is great at this time when you're thinking of all the things that could happen. We just want to try to keep your employees working – keeping our store here for the community over the long haul," Smith said.

Mooberry Elementary School will be the next school to receive activity bags. Then Piccolo Mondo Toys hopes to send some to every school in the district.

Anyone interested in purchasing a bag for Mooberry Elementary School students can click here.
See the original story by Marilyn Deutsch on KPTV Foz 12 Oregon.