Over 20 women celebrated Ladies Night in Downtown Hillsboro with trivia, prizes, mezcal, and more in November
---
Women of Hillsboro celebrated with food, drink, prizes, and more at Ladies Night.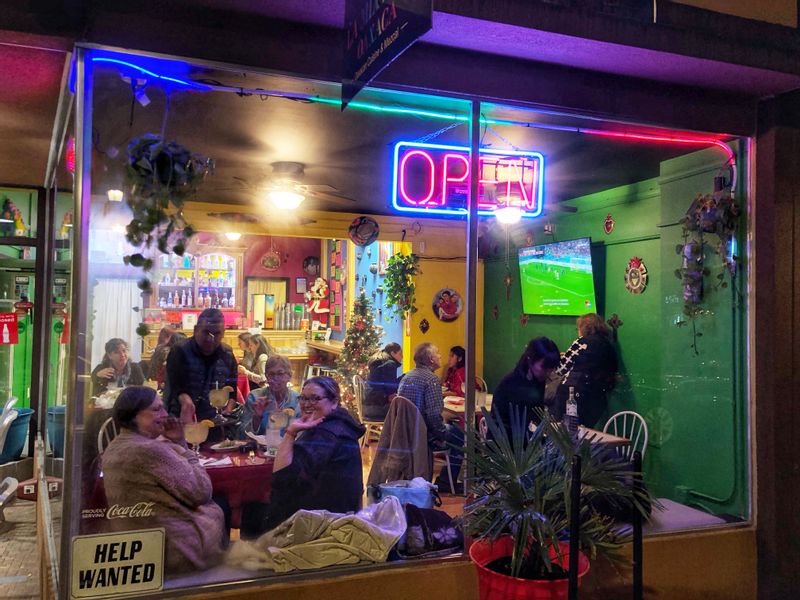 The ladies of Hillsboro took over Main Street
On the evening of November 30th, HDP piloted a new Downtown event, Ladies Night! Throughout the night, the group stopped at Artfull Garden & Company to shop, followed by gathering information on insurance, a presentation on Mosaic Art and Hillsboro history including the native tribes that lived in this valley. Then Ladies Night participants moved on to La Mixteca for a Mezcal tasting, food, and trivia.
At the first stop, Yvonne DeHart with River's Edge Insurance Group talked insuranc. As the twilight cast a moody glow over Downtown, Yvonne's art certainly brightened the room with her use of vibrant colors and cheery depictions of insects, fish, and more.
Next, Dirk Knudsen gave a presentation on some of the indigenous tribes who occupied the Hillsboro region long before the arrival of European settlers. He had an array of vintage Argus Newspapers that the women perused before moving on to the next location.
Next door, at La Mixteca, the restaurant quickly filled with over 20 women to learn about Mezcal with Yesenia Gallardo Avila from Papalotzin Imports. Yesenia had plenty of Mezcal knowledge to share and everyone enjoyed a tasting as well as some specialty cocktails and off-the-menu dinner from Jose and Lucia, owners of La Mixteca.
Prizes, trivia, and mezcal kept the night lively
Fun was had by all as the night progressed, including special prizes for women who brought a friend and a drawing at the end of the night. A spirited round of trivia brought more prizes for winners. Attendees looked forward to the potential for more of these fun nights in the future, with our next event coming soon on December 28th (the last Wednesday of the month!)
Speaking of fun, Yesenia left us with some cocktail recipes! Try them yourself at home for a taste of what you missed or to get excited for the next event.
Naked and Famous
3/4 oz Dandeleon mezcal

3/4 oz Aperol

3/4 oz Yellow Chartreuse

3/4 oz lime juice
*Shake with ice and strain into a glass
Oaxaca Old Fashioned
2 oz Dandeleon Mezcal

2+ dashes Angostura bitters

1/4 oz simple syrup or agave nectar
*Stir with ice until chilled. Squeeze orange peel overtop and drop in.
Ladies night is a great way to meet other women in Hillsboro
When asked what makes the women of Hillsboro welcome, guests enthusiastically answered, "Events like this make Hillsboro a friendly and inviting place!"
Others praised the event as a fun and exciting way to meet other women business owners and network with downtown female professionals.
The rest of the group seemed most excited about the drinks, food, and the opportunity to get out on the town with old friends and make new ones.
We hope to see some familiar and new faces at our next ladies night! On December 28, the ladies will be meeting at Top Burmese for craft cocktails and self care. Keep an eye on the community calendar for more details.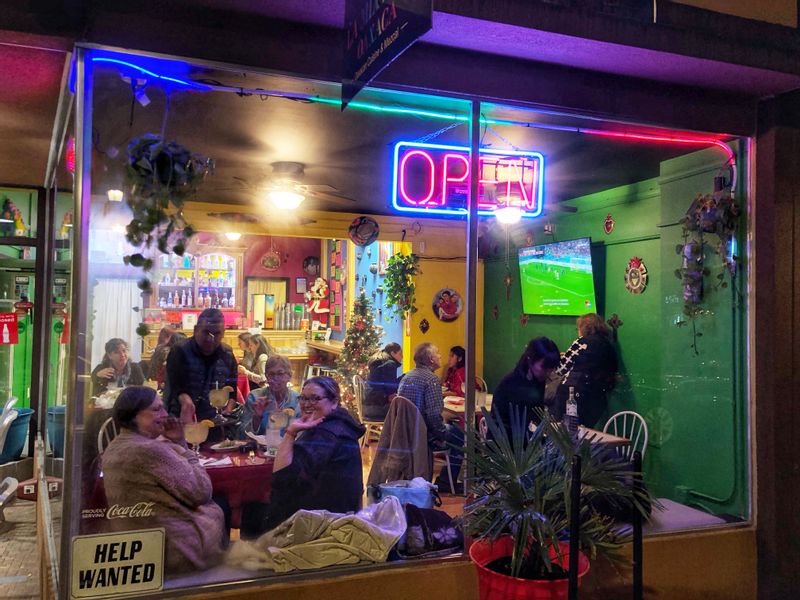 Click an image below to display the larger version.